Magnesium Malate Forte
Allergy Research Group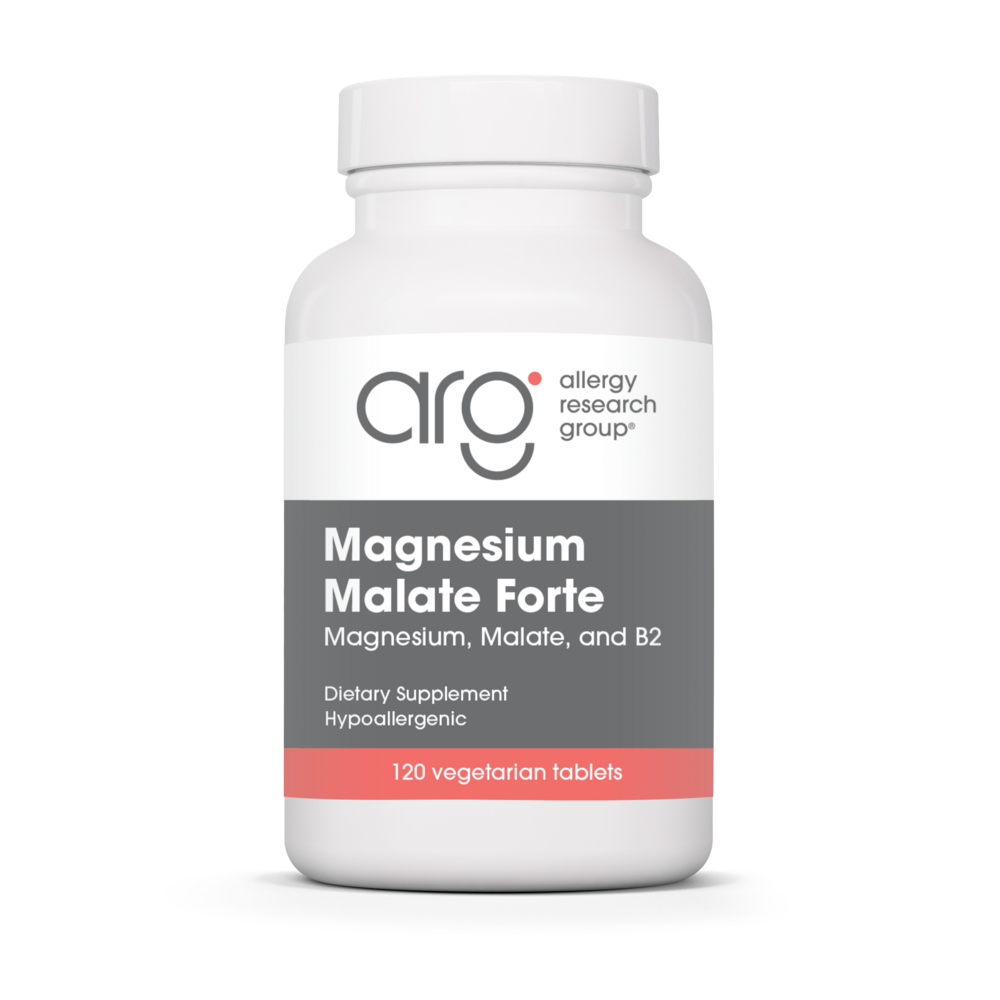 SKU: ARG-70740
A combination of malic acid with magnesium and vitamin B2 (riboflavin). All three of these nutrients are important for energy generation. Magnesium malate is involved in the Krebs cycle, and in the activation of many enzyme systems that are important for protein and carbohydrate metabolism.
As a dietary supplement, 1 or 2 tablets two or three times daily with meals, or as directed by a healthcare practitioner.
Serving Size: 2 Tablets
Amount Per Serving:
Riboflavin ... 10mg
(Vitamin B2)
Magnesium ... 124mg
(60% as Magnesium Citrate and 40% as Magnesium Hydroxide)
Malic acid ... 500mg
Other ingredients: Microcrystalline cellulose, stearic acid, croscarmellose sodium, silicon dioxide, magnesium stearate.
These nutrients are of the highest quality and purity obtainable, and do not contain preservatives, diluents, or artificial additives.
This statement has not been evaluated by the U.S. Food and Drug administration. The product is not intended to diagnose, treat, cure, or prevent any disease.