Magnesium Powder
Advanced Nutrition by Zahler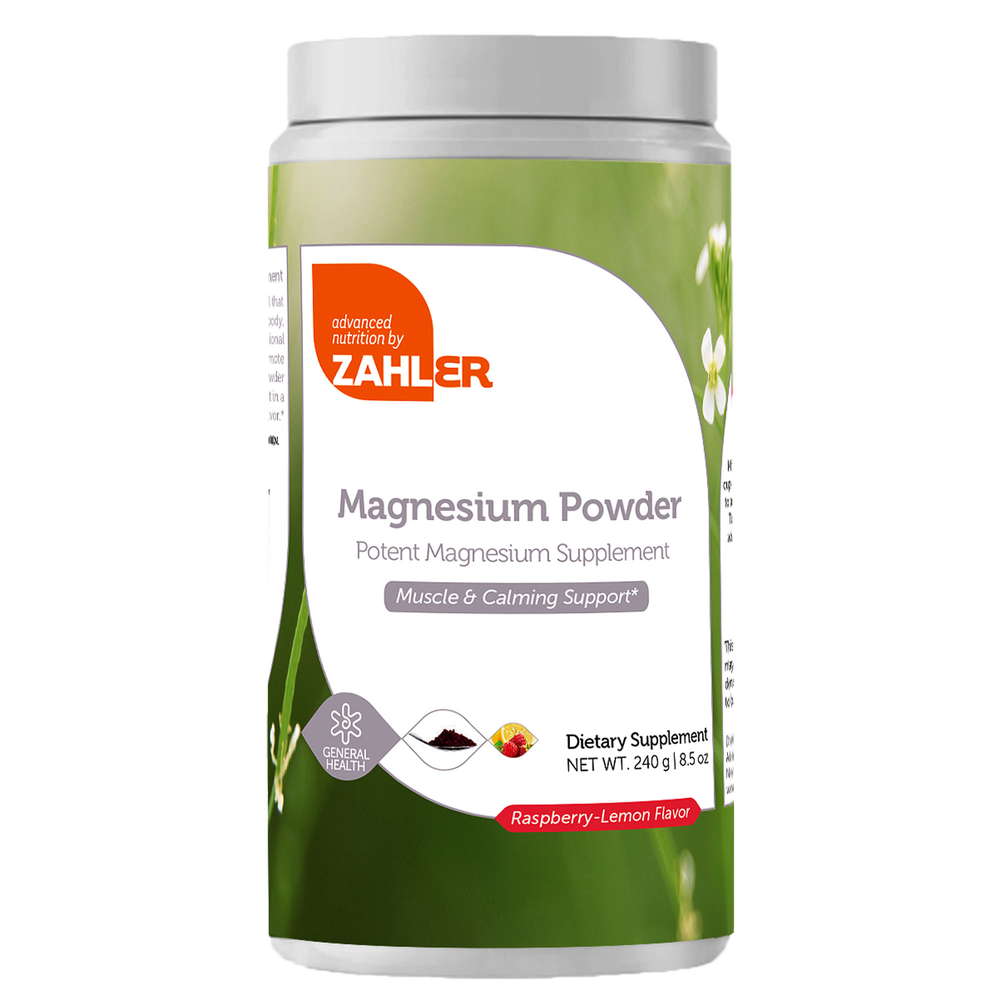 SKU: ANZ212-08250
Magnesium is a naturally occurring mineral that helps maintain many functions in the body, amongst them proper muscle function and occasional constipation support. It is also known to promote calmness and relaxation. Zahler Magnesium Powder provides 350 mg of this necessary nutrient in a delicious-tasting raspberry-lemon flavor.


Suggested Use:
Mix 1 scoop with a cup of water and stir to allow to fizz a bit. Take daily, with or without food, or as directed by a healthcare practitioner.


Serving Size: 4g (Approx. 1 scoop)

Amount Per Serving
Magnesium … 350 mg
(as Magnesium Carbonate)


Other Ingredients: Citric Acid, Natural Flavors, Beet Root Powder (color) Rebaudioside A (From Stevia Leaf Extract. Silcon Dioxide

Kosher, Non Gmo, Gluten Free, Dairy free, soy free, vegetarian friendly






If pregnant, nursing, or taking prescription drugs, consult your healthcare professional prior to use.