Magnesium Sulfate Cream
Kirkman Professional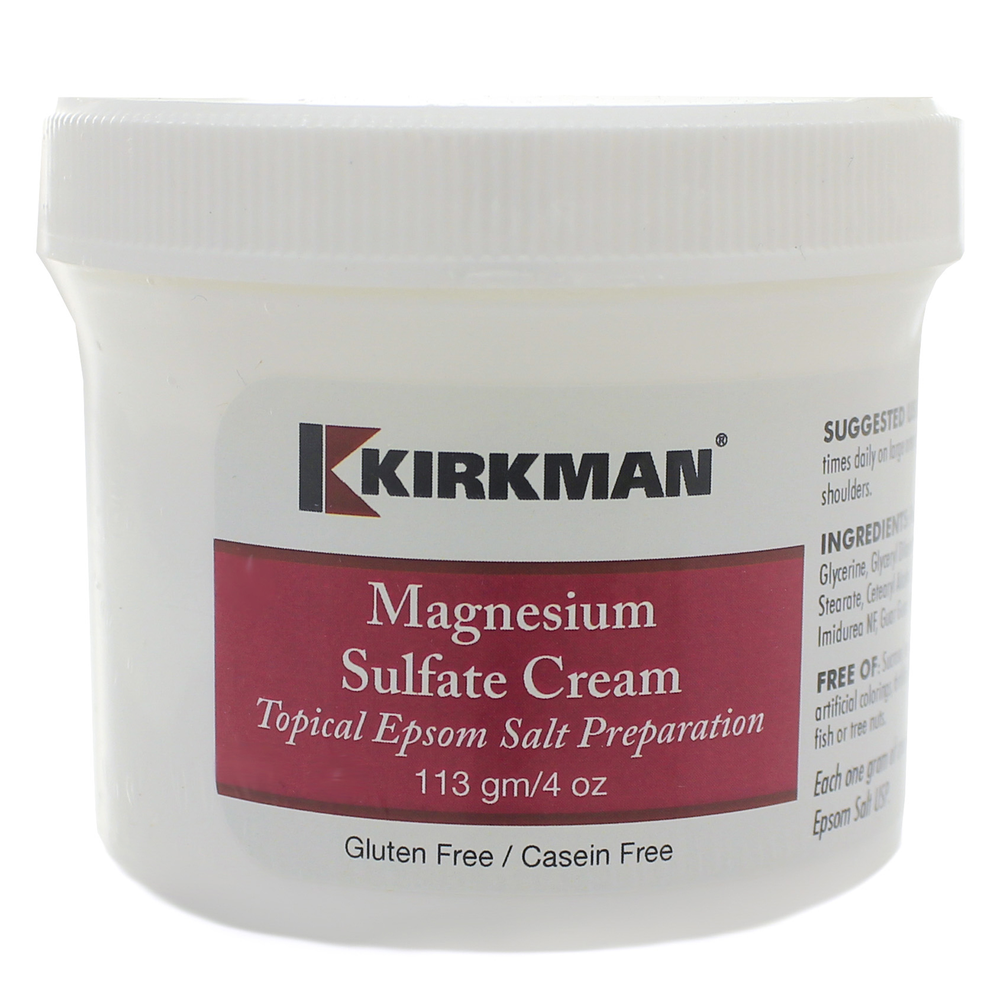 SKU: KRK-5225004
Primary Use: Supports sulfation pathway.
Kirkmans Magnesium Sulfate Cream is a soft, creamy and very quickly absorbed emulsion containing 100 mg of magnesium sulfate per one gram of cream. It is specially formulated with a non-irritating base for individuals with sensitivities.
Rub on 1 gram of cream, 1-4 times daily on large area of the body
such as the back or shoulders.
Ingredients: Purified water, magnesium sulfate USP, glycerine,
glyceryl dilaurate, glyceryl stearate, PEG 100 stearate, cetearyl
alcohol, ceteareth - 20, isopropyl myristate, imidurea NF, guar gum,
methyl paraben, propyl paraben.
Free Of Sugar, Starch, Soy, Wheat, Casein, Gluten, Milk, Yeast,
Gelatin, Artificial Flavorings, Colorings
WARNINGS KEEP OUT OF THE REACH OF CHILDREN.
These statements have not been evaluated by the Food & Drug Administration. This product is not intended to diagnose, treat, cure or prevent any disease.
It looks like there are no similar
products available