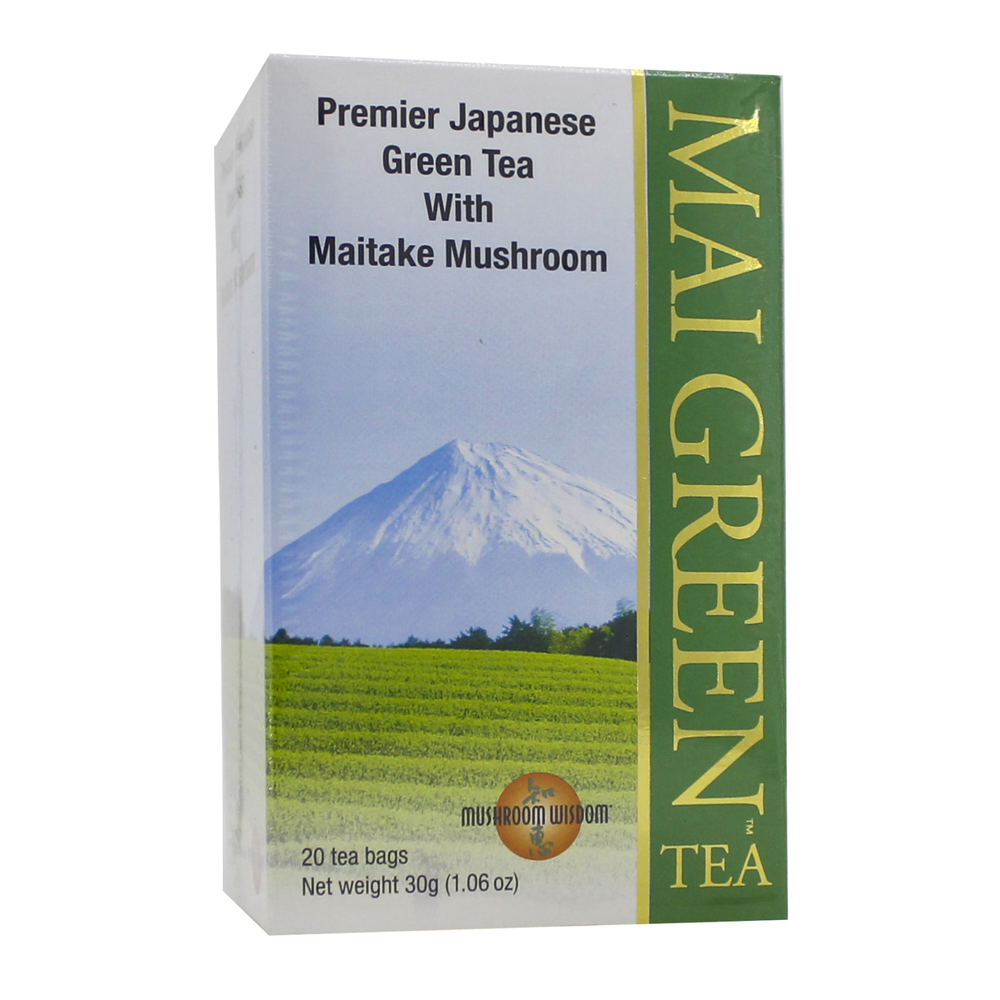 SKU: MAI-MG020
Many believe that a secret to Japanese longevity is related to Japan's cuisine and culture. Two key components, Green tea and mushrooms, are integral parts in each, with almost every meal containing at least one, if not both, Each has been a part of Japan's daily life for centuries.
Mai Green™ Tea is a powerful blend of the highest quality, premium Maitake mushroom, a potent immune-enhancer, and top quality Japanese Green tea, a powerful antioxidant.*
Note:
Green Tea naturally contains about one-third the caffeine of black tea.
Ingredients
Green Tea (Camellia Sinnensis) Leaf 1,350 mg,
Maitake Mushroom (Grifola frondosa) Fruit Body 150 mg

Serving Size:
Servings per Container: 20


Other Ingredients:
None
Direction for Use
Place one tea bag in a cup. Pour 1 cup (6-8 oz.) of not quite boiling water over the tea bag. Let steep for 2-3 minutes. Drink 2 to 3 cups daily or as you desire. Seal tight and refrigerate unused tea to keep the flavor fresh.

CONTAINS NO gluten, sugar, artificial colors or flavors, preservatives, synthetic pesticides or fertilizers, yeast, corn, soy, or dairy
It looks like there are no similar
products available