Pro Maitake D-Fraction 4X Tablets
Mushroom Wisdom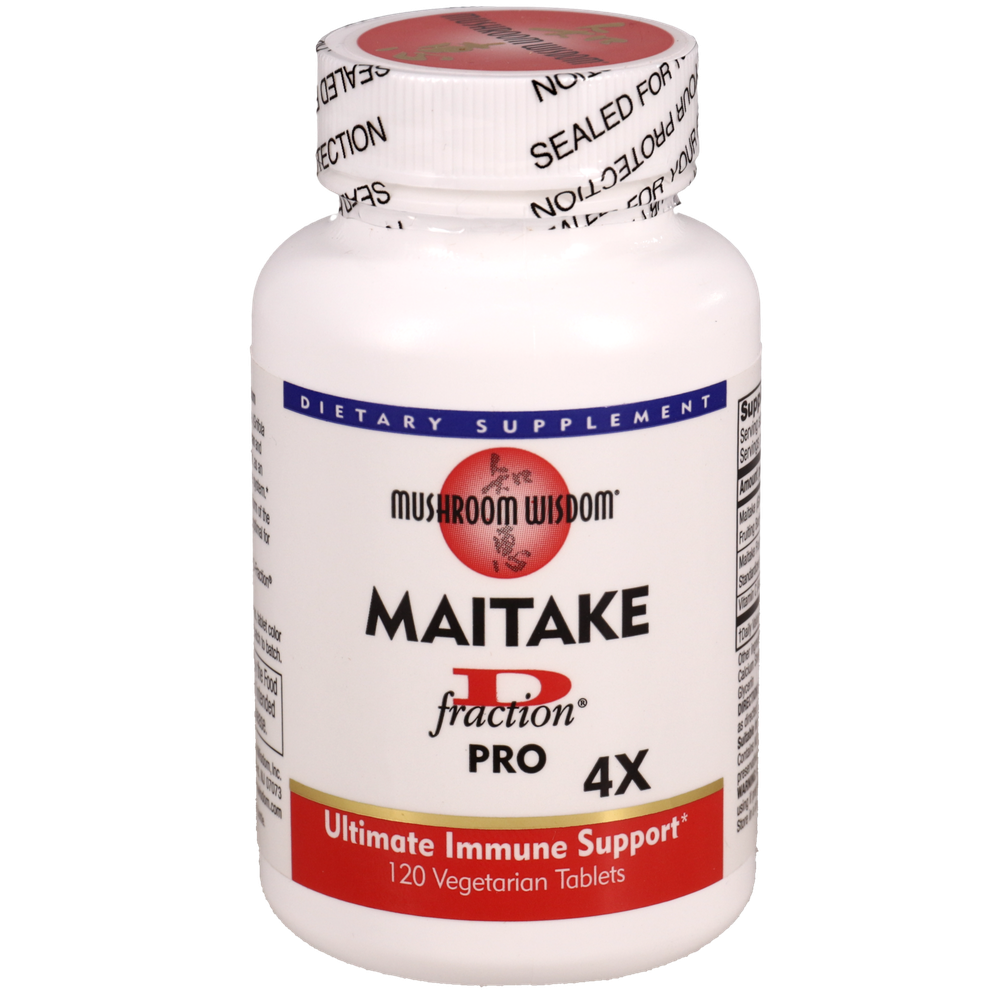 SKU: MAI-PDF120
Modern Science has identified in Maitake (Grifola frondosa) a proteoglucan, Beta-1, 3 & 1, 6 glucans combined with protein, as an active constituent to support healthy immune function.*
Maitake D-Fraction® is a standardized form of this proteoglucan, specially developed to be optimal for oral administration.
Contains 4X more proteoglucan than Maitake D-Fraction® standard capsules.
Mushroom Wisdom products are manufactured in a certified cGMP facility.
As a dietary supplement, take 1-3 tablet(s) twice a day or as directed by your practitioner.
Serving Size: 6 Tablets
Amount Per Serving
Maitake ... 600mg
(Grifola frondosa)
Fruiting Body Powder
Maitake ... 240mg
Fruiting Body Extract, PD-Fraction®, Standardized to contain D-fraction (proteoglucan)
Vitamin C ... 120mg
Other Ingredients: Microcrystalline Cellulose, Dicalcium Phosphate, Calcium Stearate, Silicon Dioxide, Hydroxypropyl Methylcellulose, Glycerin
This product does not include
gluten
wheat
soy
dairy
artificial colors
artificial flavors
artificial preservatives
Warning: Keep out of reach of children. Consult a physician before using if pregnant or nursing. Do not use if seal is broken or missing. Store in a cool dry place.