Maitake D-Fraction (Standard)
Mushroom Wisdom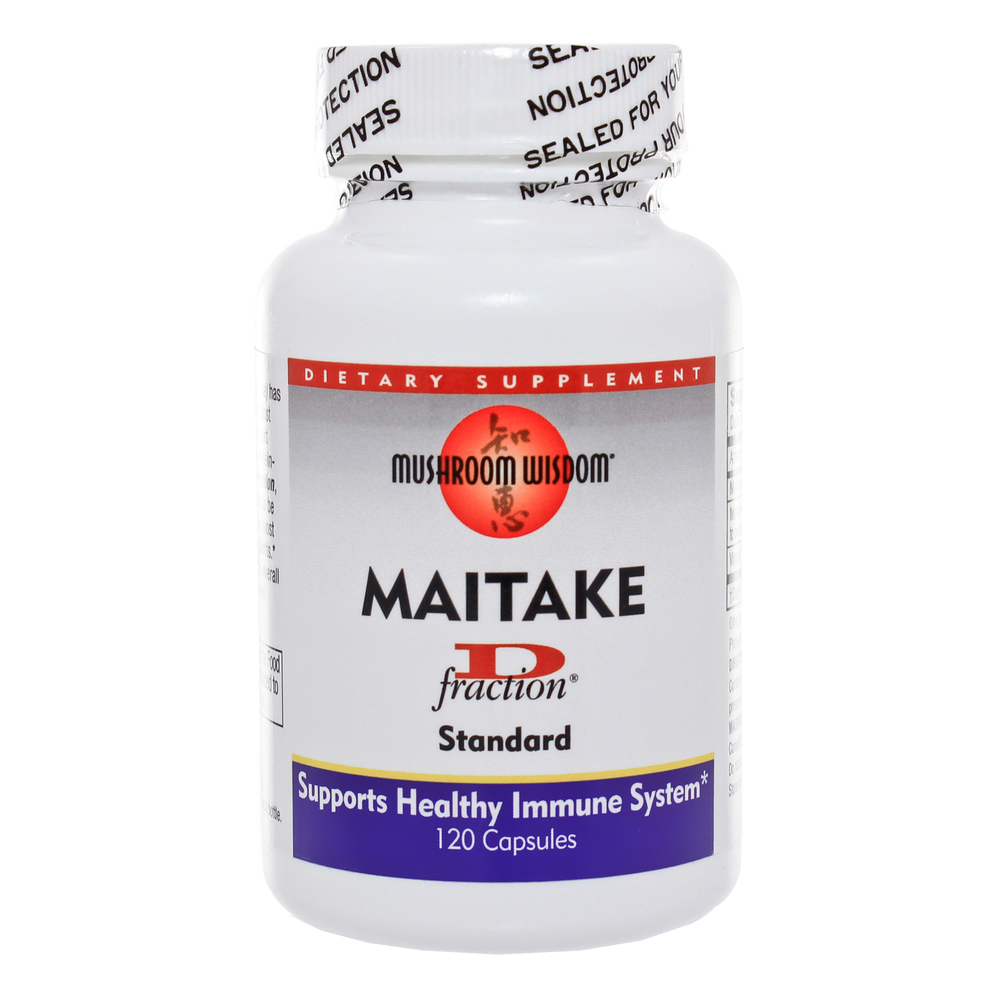 SKU: MAI-GD120
Maitake D-Fraction®, a proprietary extract of the Maitake mushroom, is one of natures most effective immune system supporting constituents.* These capsules contain a synergistic blend of this unique protein-bound Beta 1, 3/1, 6 glucan that research has shown to support healthy immune function with the whole Maitake fruiting body.*
Mushroom Wisdom, with over 25 years of mushroom expertise, is committed to offering you the finest and most effective supplements, manufacturing them in a cGMP facility.
Take 4 capsules once per day or 2 capsules twice per day.
Serving Size: 4 Capsules
Amount Per Serving
Maitake ... 600mg
(Grifola frondosa)
Fruiting Body Powder
Maitake ... 40mg
Fruiting Body Extract, PD-Fraction®, Standardized to contain D-fraction (proteoglucan)
Vitamin C ... 40mg
Other Ingredients: Gelatin, Microcrystalline Cellulose, Dicalcium Phosphate, Calcium Stearate, Silicon Dioxide
This product does not include
gluten
wheat
soy
dairy
artificial colors
artificial flavors
artificial preservatives
Warning: Keep out of reach of children. Consult a physician before using if pregnant or nursing. Do not use if seal is broken or missing. Store in a cool dry place.