MaitakeGold 404
Iagen Naturals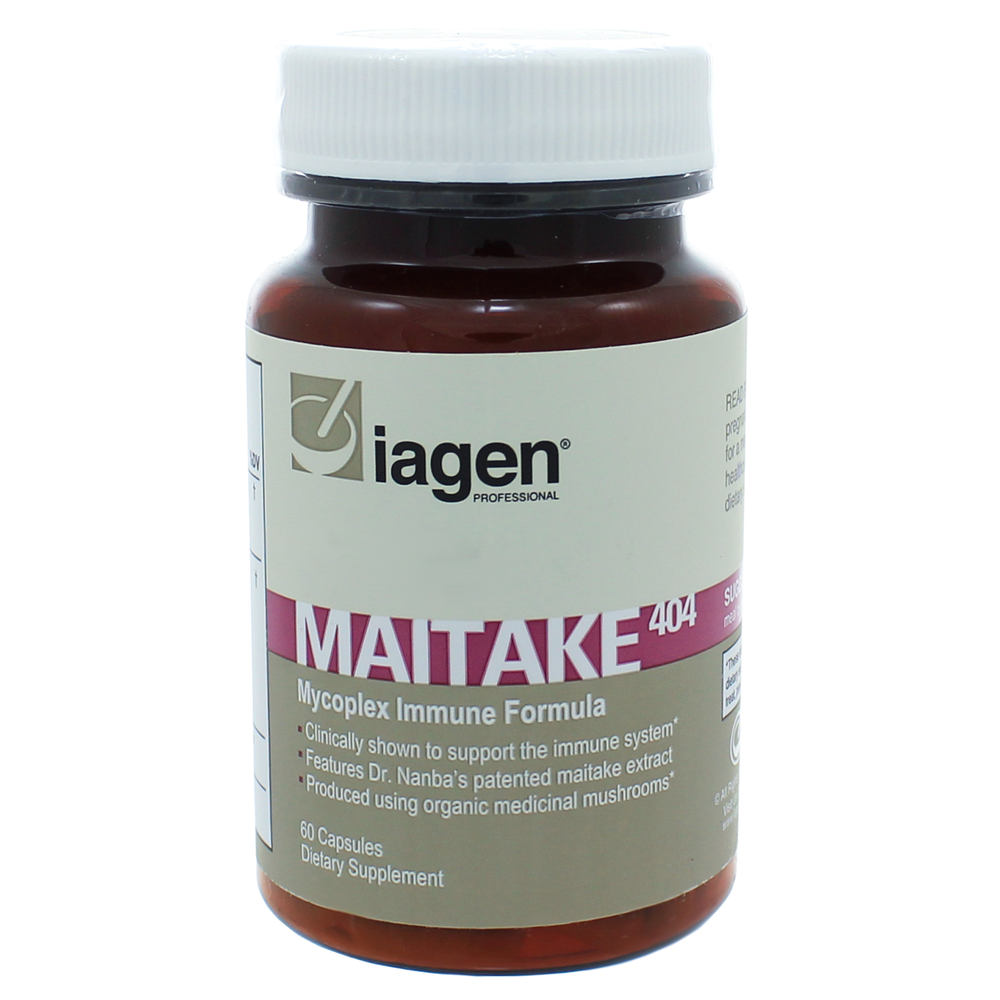 SKU: IAGE-IBMAIW
Today, more than ever before, enhancing and maintaining a healthy immune system means better health.
MaitakeGold 404 is produced using the finest maitake mushroom (Grifola frondosa) which is extracted without the use of harsh chemicals. For added health benefit and value, a special organic 10 mushroom blend had been added for enhanced immune support.
Clinically proven to boost the immune system*
Features Dr. Nanbas patented maitake extract*
Produced using organic medicinal mushrooms*
Take 1 capsule per day, with a meal or as recommended by a qualified healthcare professional
Serving Size: 1 capsule
Amount Per Serving
MaitakeGold® ... 15mg
(patented MD-Fraction standardized extract)
Organic MycoPlex Blend ... 85mg
Shitake, Agaricus blazei, Schizophyllum commune, Cordyceps sinensis, Tremelia fuciformis, Gandoderma lucidum, Corriolus versicolor, Poria cocus, Hericium erinaceaus, and Grifola frondosa
Other Ingredients: Vegetable capsule, rice flour (to fill capsule requirement)
Women who are pregnant or contemplating pregnancy should consult with their health care provider or physician before take this product. As with any dietary or herbal supplement, you should advise your health care practitioner of the use of this product.