Marrow Matters Liquid
Kan Herb Company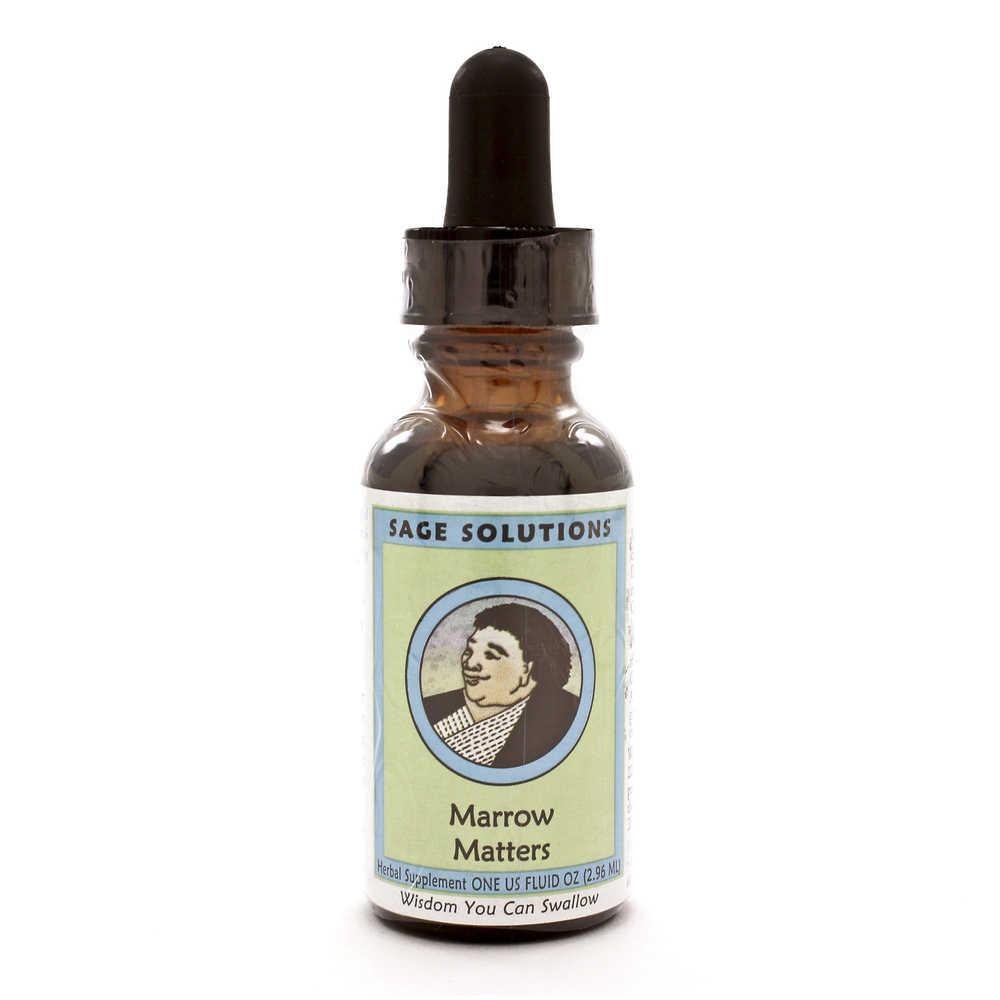 SKU: KA3S-MMA1
This formula invigorates the Kidney, replenishes Essence, fortifies
Yang, and vitalizes Blood, thereby supporting strong bones and tendons.
-Helps support healing of bone fractures or tooth implants
-Supports healing of menopausal or age-related stress fractures
-Supports healthy bones and cartilage
Standard Adult dosage: 1-1.5 droppers, 2-4 times a day, or as
directed by your medical professional.
Common name:
Raw rehmannia root, Epimedium herb, Eucommia bark, Sichaun teasel
root, Drynaria rhizome, Dragons blood palm resin, Chinese salvia
root & rhizome, Curculigo rhizome, Deer horn gelatin (Soybean), Dragon
bone, Eclipta herb, Oyster shell, White atractylodes rhizome, Pyrola
herb, Ligustrum fruit, Cranesbill herb, Homalomena rhizome, Achyranthes
root, Eleutherococcus gracilistylus root bark, Anemarrhena rhizome,
Phellodendron bark.
Pinyin name:
Sheng di huang, Yin yang huo, Du zhong, Xu duan, Gu sui bu,
Xue jie, Dan shen, Xian mao, Lu jiao jiao, Long gu sheng, Han
lian cao, Duan mu li, Bai zhu, Lu xian cao, Nu zhen zi, Lao guan
cao, Qian nian jiang, Huai niu xi, Wu jia pi, Zhi mu, Huang bai.
ALWAYS follow the directions given by your healthcare professional.
Keep this product out of reach of children. Store in room temperature,
and out of direct sunlight.
This product may contain alchohol.
Use with caution when experiencing one of the following:
-Acute infection or inflammation of the genito-urinary tract
-Acute stage of injury to bones and cartilage
-Acute exacerbation of inflammatory bone or joint disease
-Pregnancy or nursing