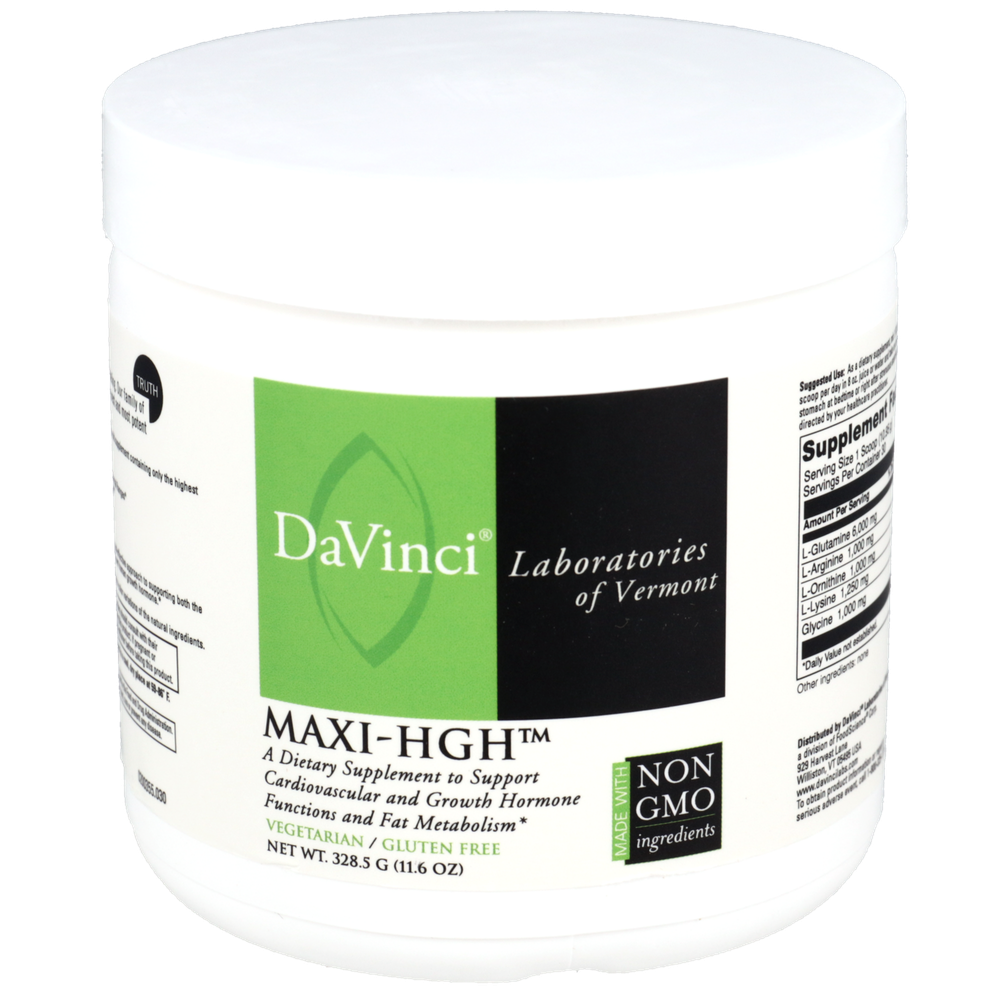 SKU: DAV-0200355030
Maxi-HGH
-An amino acid complex specifically formulated to act as a secretagogue to
stimulate the release of the bodys own Human Growth Hormone (HGH) naturally.*
Maxi-HGH™ supports healthy blood sugar levels to reduce cravings and promote
the reduction of body fat.* It also supports cardiovascular output and
benefits workout recovery.* Maxi-HGH™ in powder form isdesigned to dissolve
in a cold beverage.
As a dietary supplement, mix 1 (10.95 g) scoop per day in 8 oz. juice or
water and take on an empty stomach at bedtime or right after strenuous
exercise or as directed by your healthcare practitioner.
Serving Size: 1 Scoop (10.95 g)
Amount Per Serving
L-Glutamine ...6, 000mg
L-Arginine ...1, 000mg
L-Ornithine ...1, 000mg
L-Lysine ...1, 250mg
Glycine ...1, 000mg
Other ingredients: none.
WARNING:Persons with kidney disorders should consult with their healthcare
practitioner prior to using this product. If pregnant or nursing, consult
your healthcare practitioner before taking this product.
Keep out of reach of children.
Store in a cool, dry place at 59-86°F.
If inner seal is broken, do not use.
*These statements have not been evaluated by the Food and Drug
Administration. This product is not intended to diagnose, treat, cure or
prevent any disease.