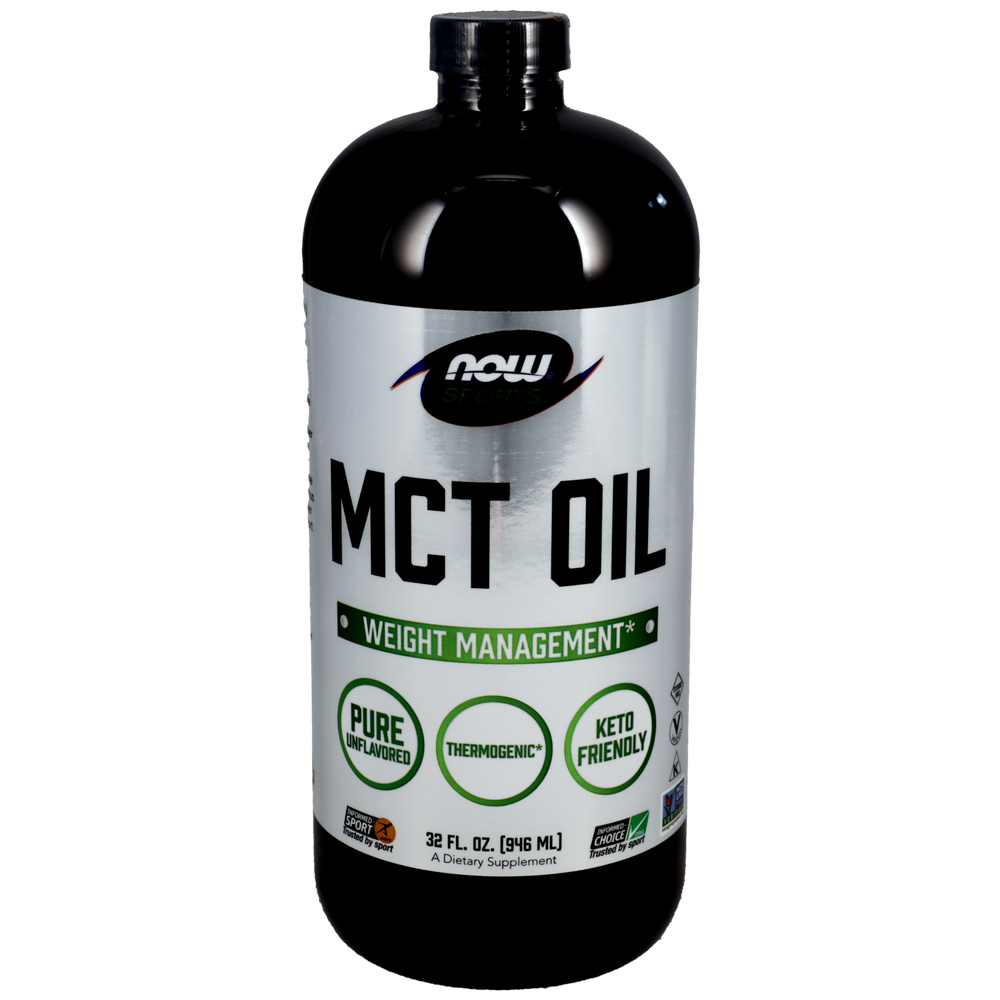 SKU: NOW-2199
Medium Chain Triglycerides (MCT's) are fats that are naturally found in coconut and palm kernel oil. MCT's are more easily and rapidly digested than other types of fats, as they require lower amounts of enzymes and bile acids for intestinal absorption. MCT's are metabolized very quickly in the liver and are reported to encourage energy expenditure, and not fat storage. Numerous studies suggest that substituting MCT Oil for other fats in a healthy diet may therefore help to support healthy weight and body composition.*


As a dietary supplement, take 1 tablespoon (15 mL) 1 to 3 times daily. MCT Oil can also be used as a substitute for conventional oils in salad dressings, sauces or cooking as a source of beneficial fatty acids. Not recommended for use in frying due to low boiling point.
Serving Size: 1 Tablespoon (15 mL)
Amount Per Serving:
Calories ... 100
Calories from Fat ... 100
Total Fat ... 14g
Saturated Fat ... 14g
Trans Fat ... 0g
Polyunsaturated Fat ... 0g
Monounsaturated Fat ... 0g
Other Ingredients:
MCT Oil. MCT Oil from coconut/palm kernel oil.
Not manufactured with yeast, wheat, gluten, soy, milk, egg, fish or shellfish ingredients. Produced in a GMP facility that processes other ingredients containing these allergens.


Caution: For adults only. MCT Oil may cause GI upset. To reduce these effects, take with food. Consult physician if pregnant/nursing, taking medication, or have a medical condition. Keep out of reach of children.
Storage Guidance: Store in a cool, dry and dark environment in a tightly sealed original container. After opening, product can be refrigerated or stored at cool room temperature.
MCT Oil has naturally occurring fatty acids Caprylic Acid (C8:0) and Capric Acid (C10:0).
NOW® MCT Oil is Pharmaceutical Grade.