Mega Flavonoid 2000
Priority One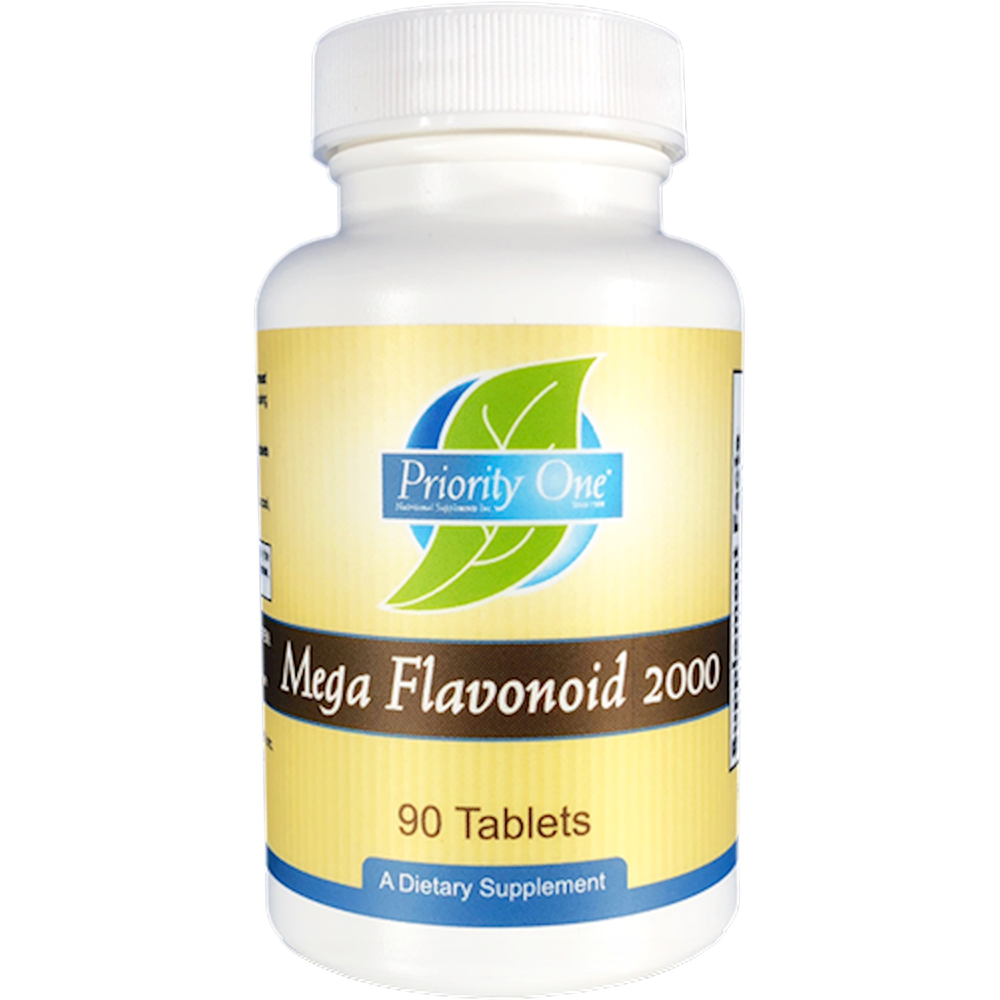 SKU: PR7-1200
A high dosage bioflavonoid combination used for its anti-oxidant, anti-bacterial, anti-inflammatory and anti-allergenic properties.
Providing nutritional support to promote healthy tissue and capillaries, provided support to the immune system.
Take three tablets daily, or as directed by your physician.
Serving Size: 3 Tablets
Amount Per Serving
Vitamin A ... 44,000IU
(100% as beta carotene)
Vitamin C ... 400mg
(as ascorbic acid)
Zinc ... 45mg
(as zinc orotate oxide)
Rutin 95% ... 500mg
(from Japanese sophora (flower bud))
Quercetin 95% ... 500mg
( from Japanese sophora (flower bud))
Hesperidin 98% ... 500mg
(from bitter orange (fruit))
Bromelain ... 500mg
(3000MCU/g)
Dunaliella ... 2000mcg
(whole)(Betatene® 7.5% N)(Mixed carotenoids (beta-carotene, alpha-carotene, cryptoxanthin, zeaxanthin, lutein))
Other Ingredients: Dicalcium phosphate, vegetable stearic acid, microcrystalline cellulose, vegetable magnesium stearate, silicon dioxide, croscarmellose sodium, maltodextrin, hypromellose, gelatin, sucrose, soy bean oil, ascorbyl palmitate, mixed tocopherols, methyl cellulose.
Contains: Soy
Does not contain: Preservatives
Betatene® is a registered trademark of BASF Group.
Warning:
If you are pregnant or breast feeding, consult your physician before using this product.
Keep container tightly closed, store in a cool, dry place.
Keep out of reach of children.