MegaMycoBalance
Microbiome Labs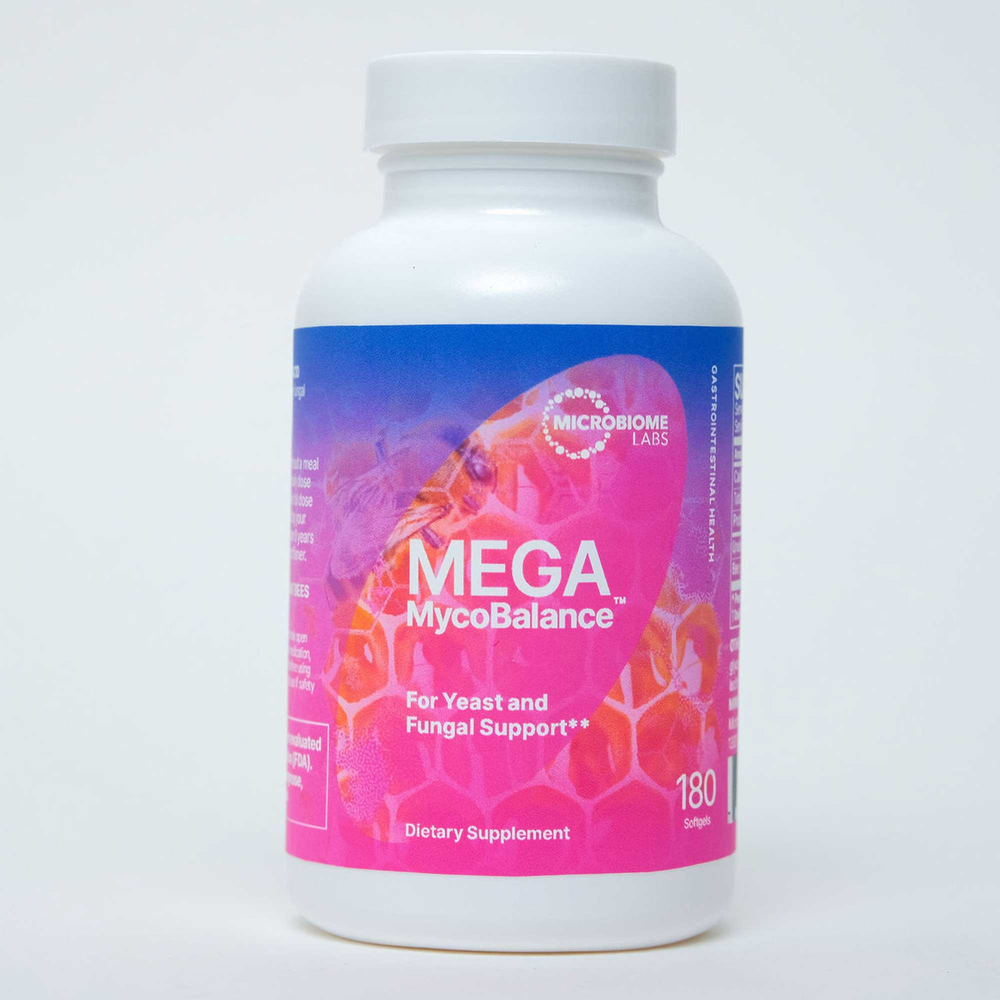 SKU: MIC630-MB0004
MegaMycoBalance is formulated with undecylenic acid and bee propolis to support healthy yeast and fungal balance in the body.*

MegaMycoBalance is formulated with undecylenic acid and bee propolis to support healthy yeast and fungal balance in the body.*

Undecylenic acid is an organic fatty acid derived from castor bean oil that supports a healthy balance of yeast in the gut.* Bee propolis is a plant resin that bees use to line their hives.

MegaMycoBalance can support a healthy balance of vaginal flora by restoring balance to the intestinal flora.*
Suggested Use: Ages 8+: Start by taking 1 softgel daily with or without a meal for one week. If tolerated, increase by 1 softgel each week to reach the full dose of 2 softgels 2-3 times daily. Children under 8 years of age, please consult with your healthcare practitioner.
Serving Size:
6 Softgels
Amount Per Serving
Calories
... 25
(
energy
)
Total Fat
... 2.5g
Protein
... <1g
Undecylenic Acid
... 300mg
Bee Propolis Extract
... 300mg
Other Ingredients:
Olive oil, bovine gelatin, glycerin, purified water, beeswax and sunflower lecithin.
Caution:
If you are pregnant or nursing, taking any medication, have a medical condition, consult with your doctor before using this product. Keep out of reach of children. Do not use if safety seal is broken or missing.