MegaQuinone K2-7
Microbiome Labs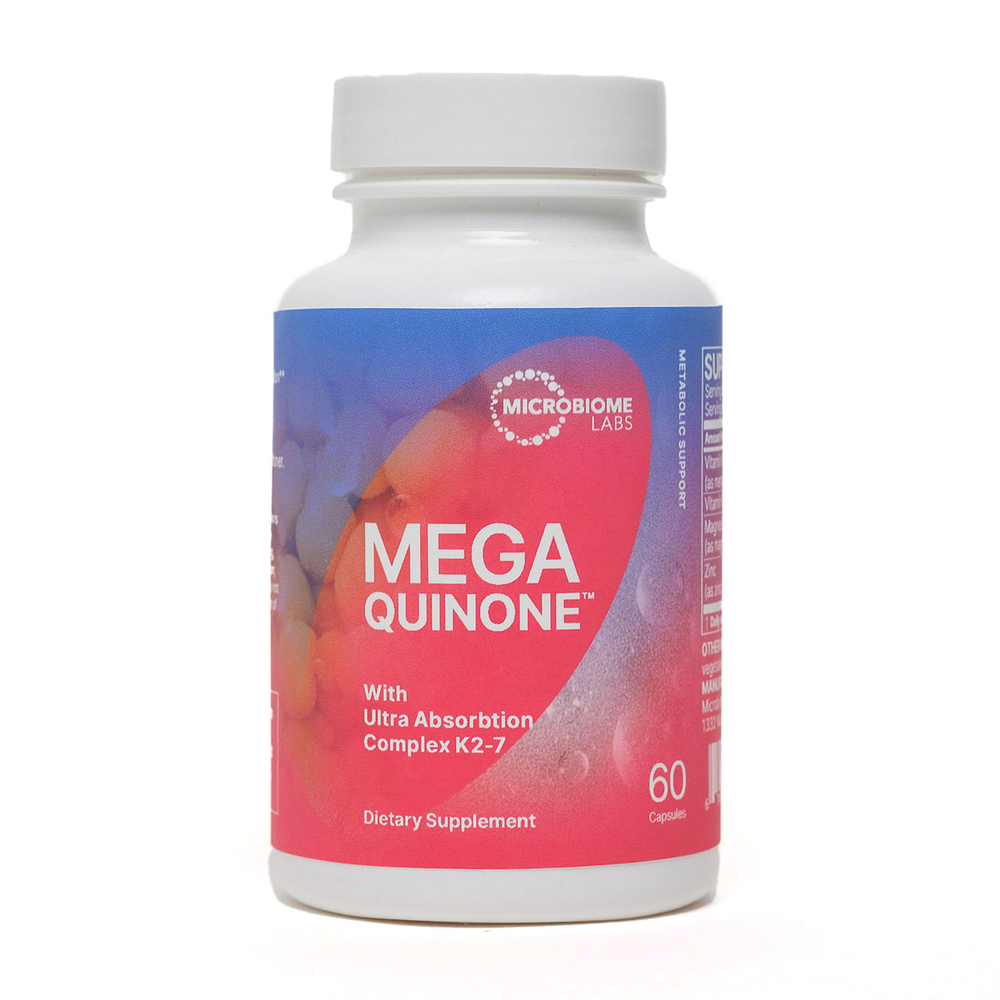 SKU: MIC630-12010523749
MegaQuinone K2-7 is a high-dose, 100% soy-free formulation of naturally sourced vitamin K2 (MK-7) formulated for optimal bone, nerve, and heart health.* This formula includes 320 mcg of vitamin K2 with vitamin K1 and chelated minerals for absorption.

Given the major health benefits, vitamin K2 is arguably the most important dietary supplement out there, primarily because it can't be found in sufficient quantities in the average Western diet.

In the last 40 years, researchers have realized that vitamin K2 is responsible for supporting vitamin K-dependent proteins (VKDPs), such as osteocalcin and matrix Gla-protein. When fully carboxylated, osteocalcin attracts calcium into the bones and teeth.*



Suggested Use:
Ages 3-5: Take 1 capsule daily by opening capsule and mixing powder into food or as recommended by your healthcare practitioner.

Ages 5+: Take 1 capsule twice daily with a meal or as recommended by your healthcare practitioner.
Serving Size: 1 Capsule
Amount Per Serving
Vitamin K2 ... 160mcg†
(as Menaquinone-7, MK-7, MenaquinGold®)
Vitamin K1 … 100mcg
Magnesium ... 36mg
(as magnesium glycinate)
Zinc ... 15mg
(as zinc bisglycinate)
Other Ingredients: Cellulose, vegetable capsule (cellulose and water).
Does not contain: Wheat, gluten, dairy, corn, soy, eggs, nuts, or artificial flavors/colors.

Caution: If you are taking anti-coagulant or anti-platelet medications, or have a bleeding disorder, consult with your healthcare practitioner before taking this product. Do not exceed recommended dose. If you are pregnant or nursing, taking any medication, or have a medical condition, consult your doctor before using this product. Do not use if safety seal if broken or damaged. Keep out of reach of children.