Melatonin
Ortho Molecular Products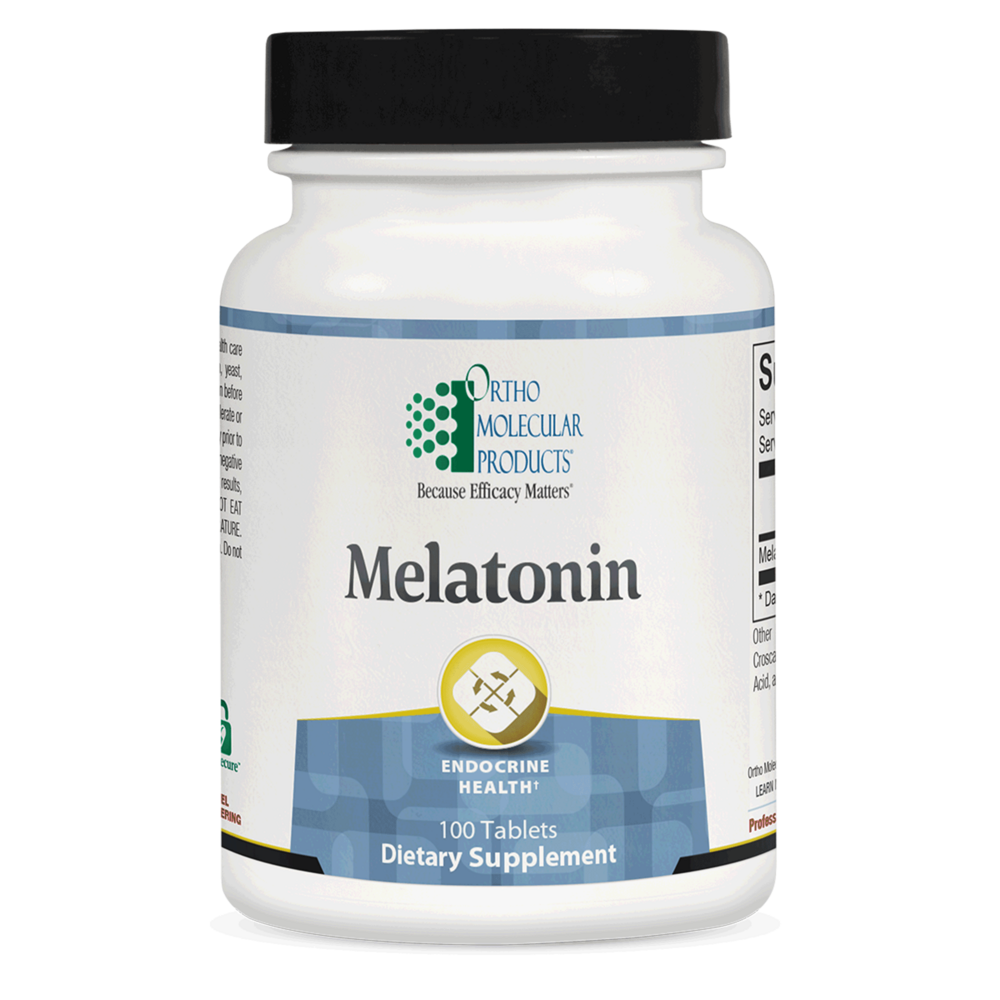 SKU: OHM-594100
Melatonin
Melatonin plays a key role in regulating the body's circadian rhythm. Melatonin can be helpful in regulating sleep cycles in individuals who have irregular sleep patterns.*
1 or more tablets per day or as recommended by your health care professional.
Serving Size: 1 Tablet
Amount Per ServingOther Ingredients
Isomalt, Natural Cane Sugar, Croscarmellose Sodium, Sodium Stearyl Fumarate, Stearic Acid, and Silicon Dioxide.

Does Not Contain
Gluten, corn, yeast, artificial colors and flavors.
If you are pregnant or nursing, consult your physician before taking this product.