Melatonin 3mg
Protocol for Life Balance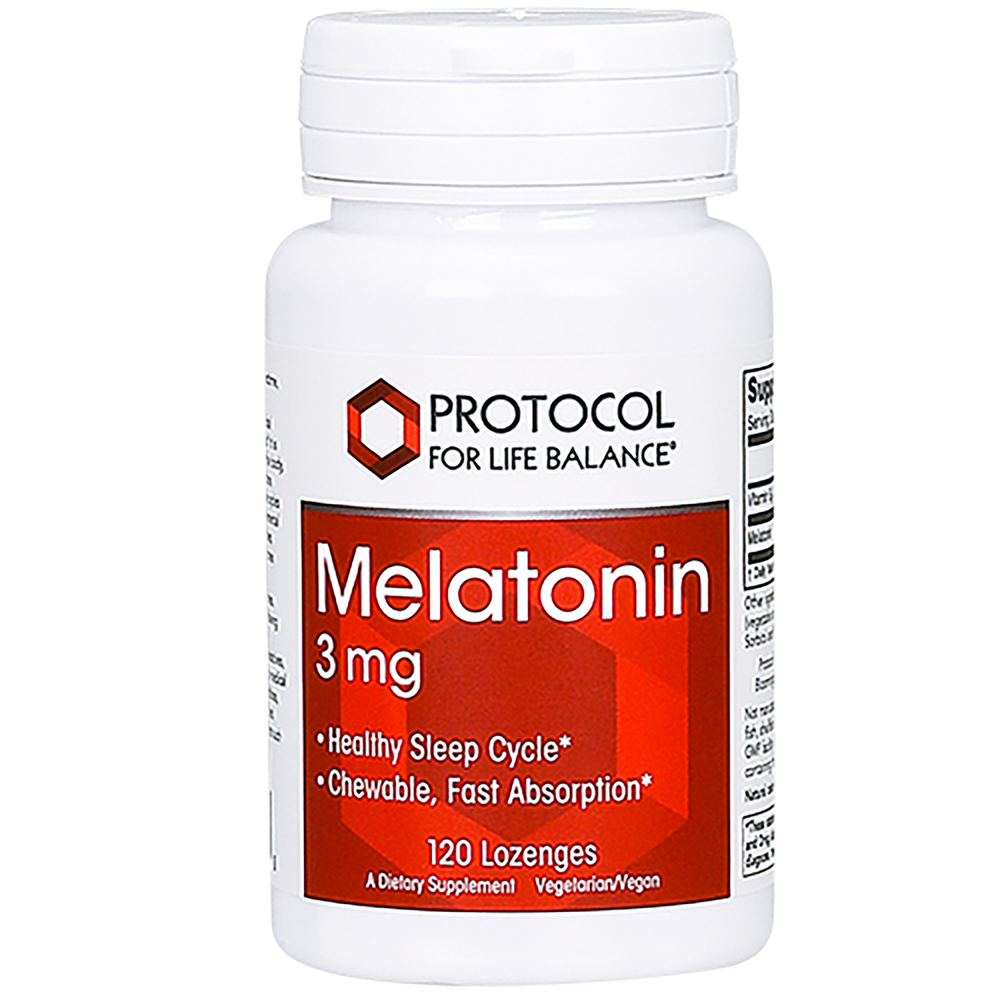 SKU: PROT-P3258
-Chewable
-With 3 mg Vitamin B6
-Fast Absorption*
-A Dietary Supplement
-Vegetarian Formula
Melatonin is a potent free radical scavenger naturally produced in the pineal gland. It is involved in many of the regulatory processes of the body, including regulation of glandular secretory functions related to the maintenance of normal sleep/wake cycles and aspects of immune system function.*


Take one lozenge prior to bed time or as directed by your healthcare practitioner.
Serving Size: 1 Lozenge
Amount Per Serving
Vitamin B-6 ... 3mg
(Pyridoxine HCl)
Melatonin ... 3mg
Other Ingredients: Fructose, Cellulose, Stearic Acid (vegetable source), Mannitol, Natural Peppermint Flavor, Sorbitol and Magnesium Stearate (vegetable source).
Contains no salt, wheat, gluten, soy, milk, egg or preservatives.


CAUTIONS/INTERACTIONS: Pregnant/lactating women and women trying to conceive should take this product only under the supervision of a physician. Melatonin can interact with a number of pharmaceutical medications. If you are currently taking any pharmaceutical medications, consult your physician before using this product. Melatonin may interact with some nutritional and herbal supplements, such as St. Johns Wort and 5-HTP.
Vegetarian/Vegan Formula.
This bottle contains an Ageless® oxygen absorbing packet to ensure freshness. Do not eat Packet. Please Recycle.
Formulated by doctors and clinical scientists exclusively for licensed healthcare practitioners.