Melatonin 3 mg Chewable
Kirkman Professional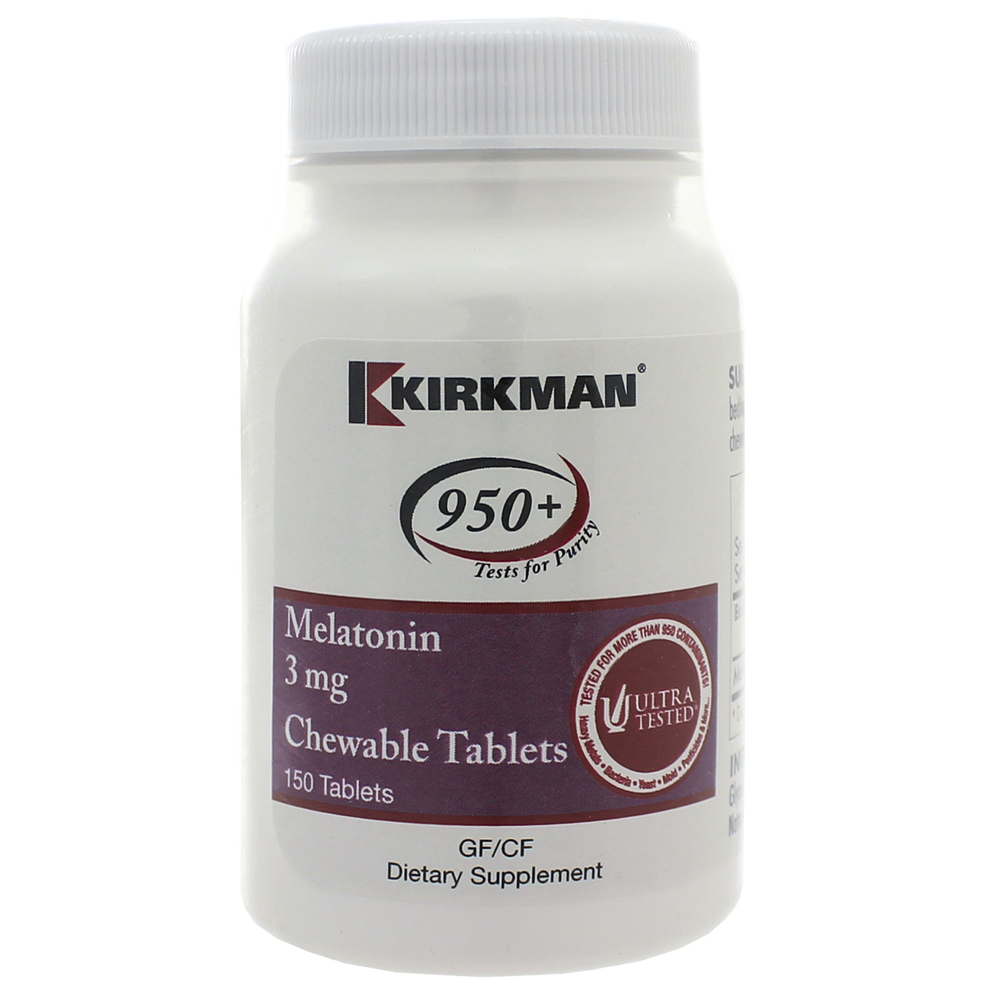 SKU: KRK-5069150
Primary Use: Promotes sleep.
Kirkman offers Melatonin 3 mg Tablets with a natural menthol flavor.
1 tablet, one hour before bedtime or as directed by a physician.
Tablet may be chewed or dissolved under the tongue.
Serving Size: 1 tablet
Amount Per Serving:
Melatonin ... 3mg
Ingredients: Sorbitol, Mannitol, Sodium Starch Glycolate,
Magnesium Stearate (Vegetable), Melatonin, Natural Menthol Flavor.
Free Of Sugar, Soy, Wheat, Casein, Gluten, Egg, Preservatives,
Yeast, Gelatin, Artificial Flavorings, Colorings, Peanuts, Tree Nuts, Fish
WARNINGS KEEP OUT OF THE REACH OF CHILDREN.
These statements have not been evaluated by the Food & Drug Administration. This product is not intended to diagnose, treat, cure or prevent any disease.

It looks like there are no similar
products available