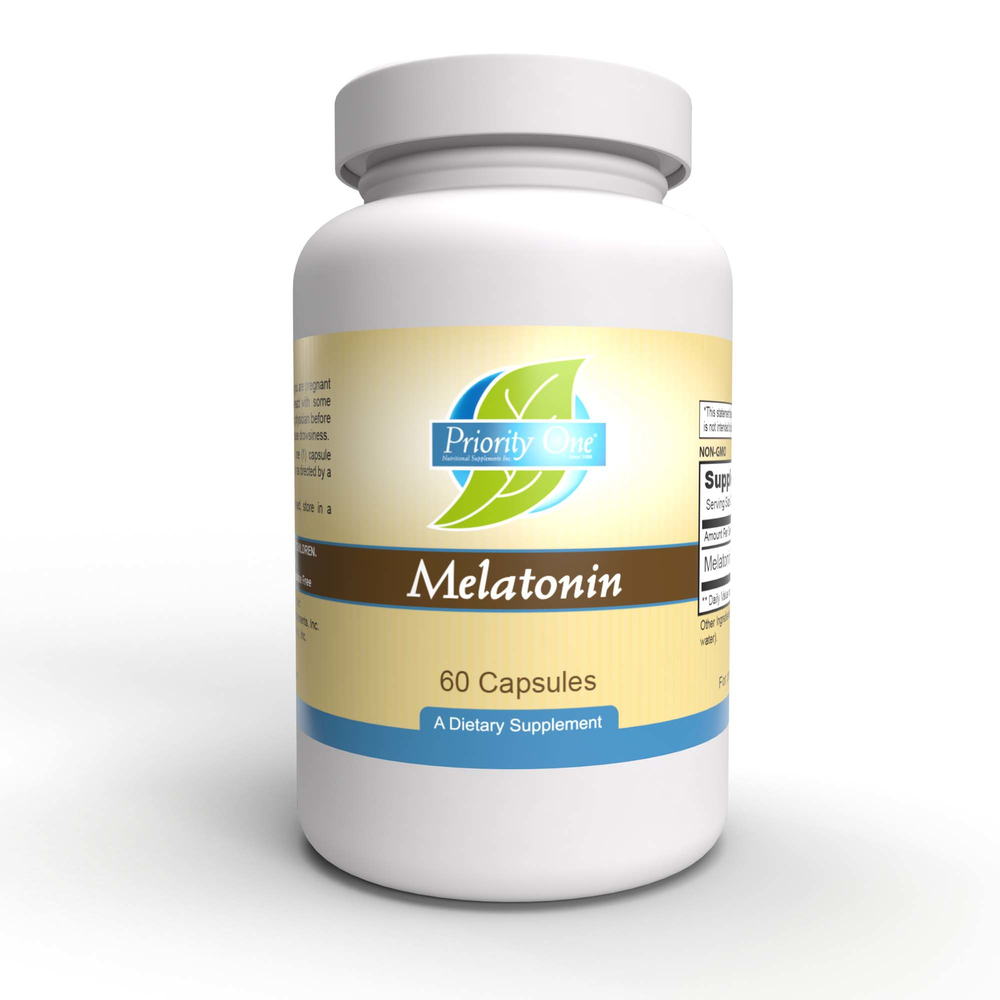 SKU: PR7-1082
NUTRITIONAL BENEFITS
Melatonin provides support to the endocrine system.
MAY BE HELPFUL FOR
Regulating the sleep/wake cycle, those with seasonal affective disorder and insomnia.
RECOMMENDATIONS: One (1) to three (3) capsules daily, two (2) hours before bedtime. May be discontinued when sleep patterns normalize, or as directed by a physician.
Serving Size: One (1) Capsule
Amount Per Serving
Melatonin ...3mg**
** No US Daily Value established.
Contains:
Rice Powder, Gelatin
Supplemental Facts:
Contains no preservatives.
KEEP CONTAINER TIGHTLY CLOSED.
STORE IN A COOL, DRY TEMPERATURE.
Do not take if you are pregnant or breast feeding. May react with some medications. Consult your physician before using this product. May cause drowsiness.