Melatonin 3mg
Designs for Health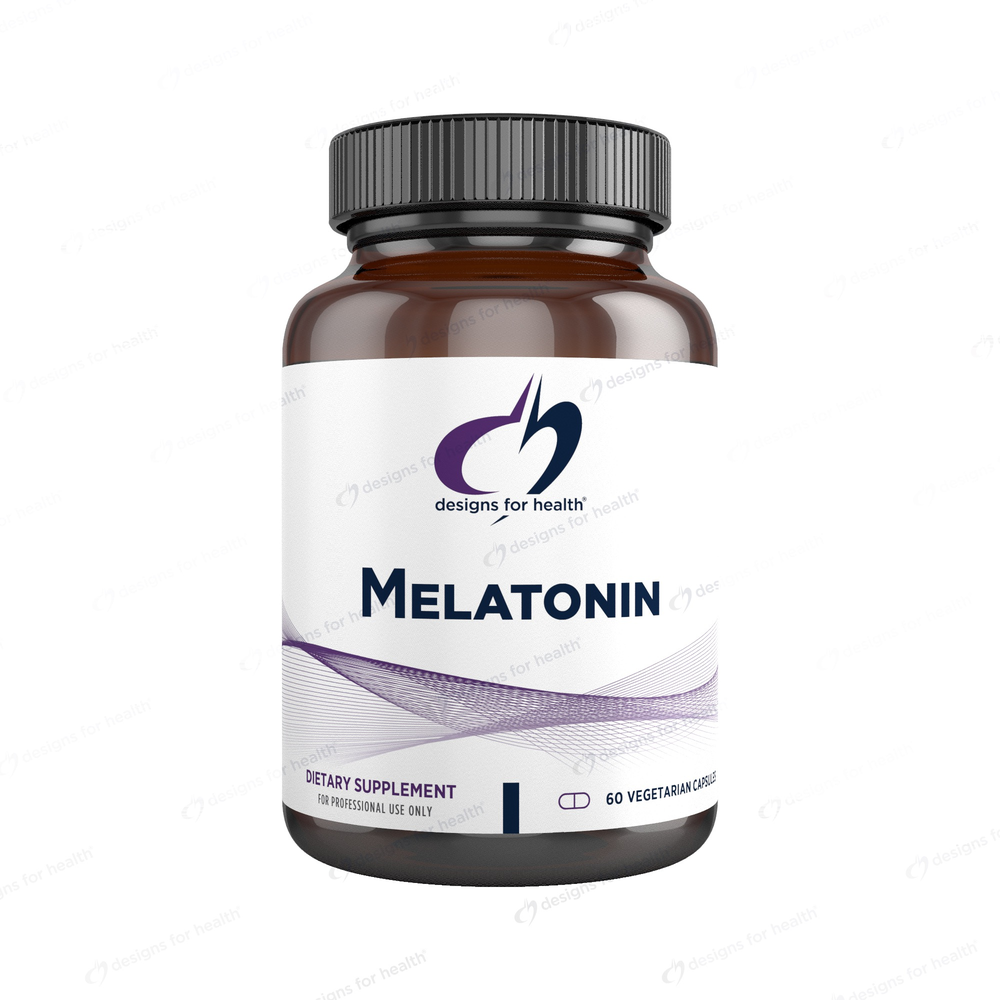 SKU: DFH-MEL060
Melatonin is secreted by the pineal gland. As a supplement, it is useful for regulating sleep and the body's daily rhythmic cycle, making it ideal for jet lag. Melatonin is also an important antioxidant which acts as an effective scavenger of free radicals. Various factors may cause melatonin levels to become low, such as inadequate dietary intake of its precursors (tryptophan and serotonin), normal aging, insufficient exposure to natural light, and certain medications. Melatonin may support a healthy immune and stress response.
As a dietary supplement, adults take one (1) capsule twenty (20) minutes before bedtime or, as directed by a health care practitioner.
Serving Size: 1 capsule

Amount Per Serving
Melatonin ... 3mg
Other Ingredients: Microcrystalline cellulose, cellulose (capsule), L-leucine
Warning: If pregnant or using a prescription drug, consult your health care practitioner. Do not take this product if you suffer from an autoimmune disease, depression, diabetes, or any endocrine disorders. Do not use this product while operating a motorized vehicle or heavy machinery.
STORE IN A COOL DRY PLACE. KEEP OUT OF REACH OF CHILDREN.
Notice: Color, size or shape may appear different between lots.