Melatonin Spray
Seroyal/Genestra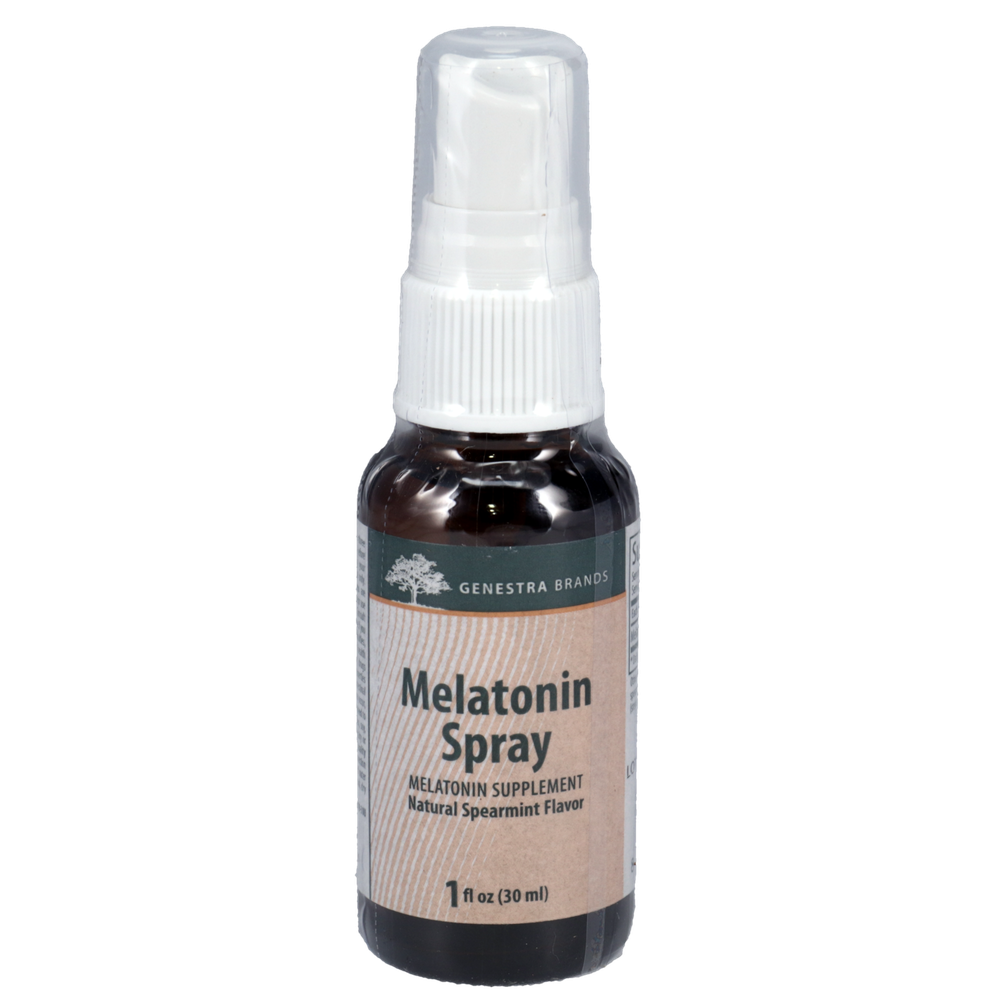 SKU: GN-10379
Melatonin Spray
Promote restful and restorative sleep
• Supports the function of the pineal gland, the organ responsible ?for regulating the body's sleep-wake cycle?
• Promotes both sleep quality and onset
Convenient spray format
• Faster and easier to use than capsules or tablets?
• Delivers 1 mg melatonin per spray (3 mg per serving)
Take three sprays orally, once daily at or before bedtime, or as recommended by your healthcare practitioner. For adult use only.
Serving Size: Three Sprays (0.45 ml)

Amount Per Serving
Melatonin ... 3 mg
Other Ingredients: Purified water, glycerin, ethanol, xylitol, natural spearmint flavor, citric acid, potassium sorbate, rebaudioside A (stevia leaf extract), menthol.
Do not drive or use machinery for five hours after taking melatonin.
If you are pregnant or breastfeeding; or if you are taking immunosuppressive drugs, do not use.
KEEP OUT OF REACH OF CHILDREN.
These statements have not been evaluated by the Food and Drug Administration. This product is not intended to diagnose, treat, cure, or prevent any disease.