Melatonin SRT
Designs for Health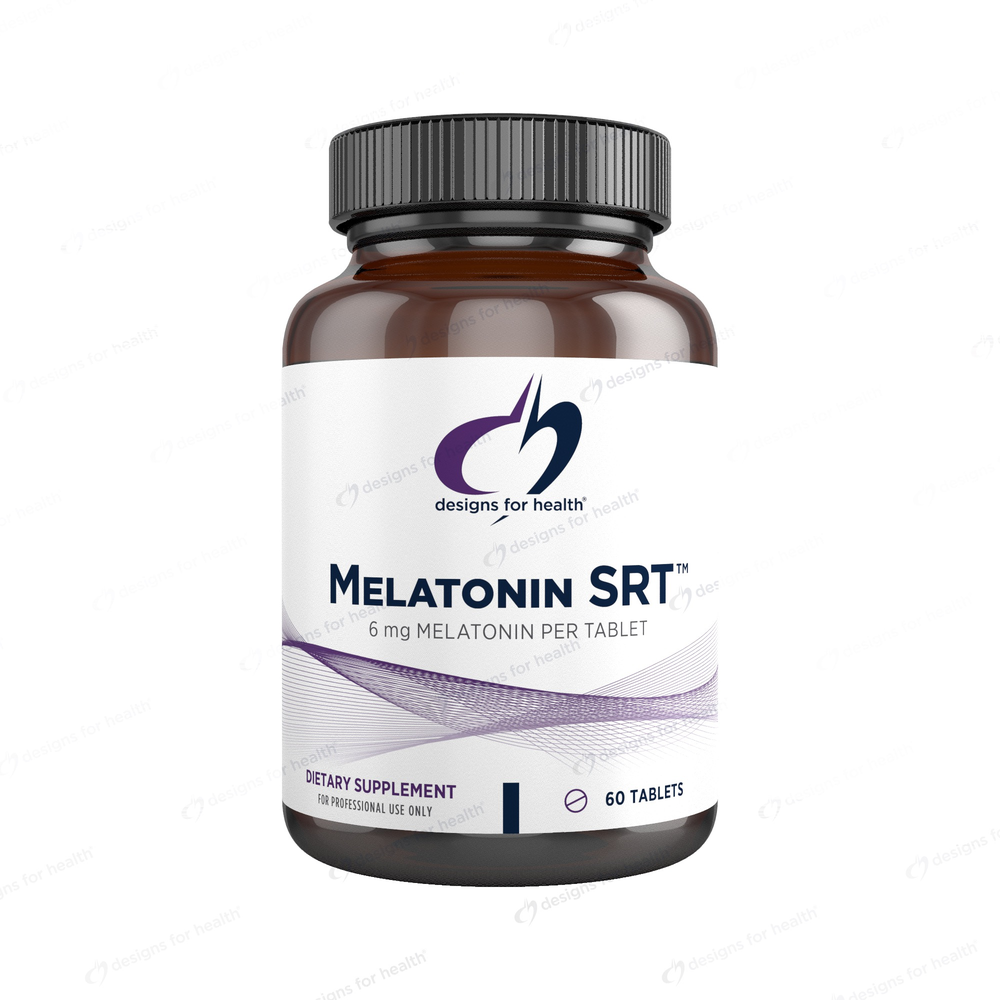 SKU: DFH-MELSR6
Melatonin SRT™ provides 6 mg melatonin in a sustained release tablet. The hormone melatonin is secreted by the pineal gland. As a supplement, it is useful for regulating sleep and the bodys daily rhythmic cycle, making it ideal for jet lag. Melatonin is also an important antioxidant which acts as an effective scavenger of free radicals. Various factors may cause melatonin levels to become low, such as inadequate dietary intake of its precursors (tryptophan and serotonin), normal aging, insufficient exposure to natural light, and certain medications. Melatonin may support a healthy immune and stress response.
Made with non-GMO ingredients.
As a dietary supplement, adults take one tablet per day twenty minutes before bedtime, or as directed by your health care practitioner.
Serving Size: One Tablet
Amount Per Serving
Melatonin ... 6mg
Other Ingredients: Dicalcium phosphate, cellulose gum, stearates (vegetable source), silicon dioxide, ethylcellulose.
This product does not contain gluten.
NOTICE
Color, size or shape may appear different between lots.
Store at room temperature. Keep out of reach of children.