Melatonin Time Release 5mg
Bioclinic Naturals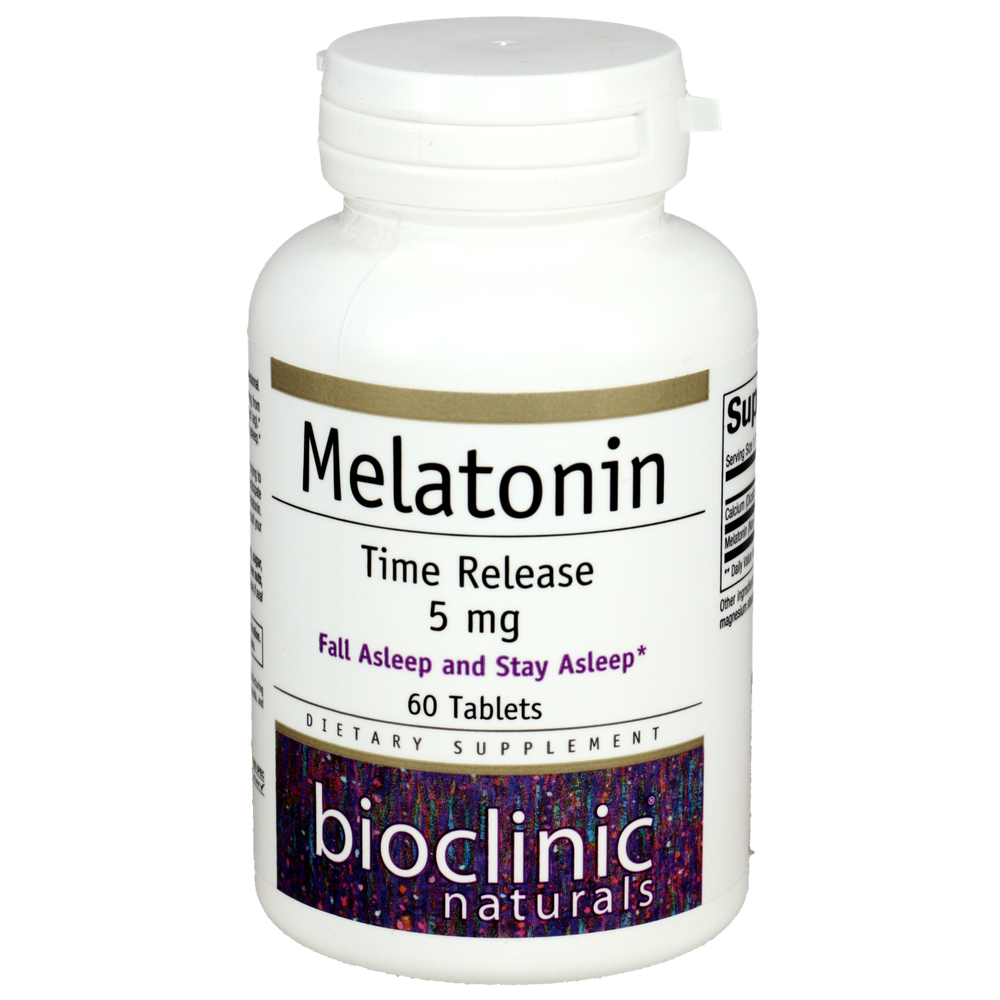 SKU: BCN-9290
Melatonin helps regulate the body's day/night metabolic rates. It may help support return to normal sleep rhythms especially those with occasional sleep disturbances or for those who travel.*
Provides 5 mg of time released melatonin, per tablet
Time release formulation
Suitable for vegetarians/vegans
1–2 tablets per day at or before bedtime, or as directed by a health care practitioner. Do not drive or use machinery for 5 hours after taking melatonin . For use beyond 4 weeks, consult a health care practitioner.
Jet Lag:
Take once a day at bedtime after darkness has fallen, while travelling, and at destination until adaptation to the new daily pattern. For occasional short-term use.
Serving Size:
1 Tablet
Amount Per ServingMelatonin
... 5mg
(Non-animal source)
Other Ingredients:
Dibasic calcium phosphate dihydrate, microcrystalline cellulose, carbohydrate gum [cellulose], vegetable grade magnesium stearate (lubricant).
Does not contain
artificial colours, preservatives, or sweeteners; no dairy, starch, sugar, wheat, gluten, yeast, soy, corn, egg, fish, shellfish, animal products, salt, tree nuts, or GMOs.
Suitable for vegetarians/vegans.
Sealed for your protection. Do not use if seal is broken. For freshness, store in a cool, dry place.