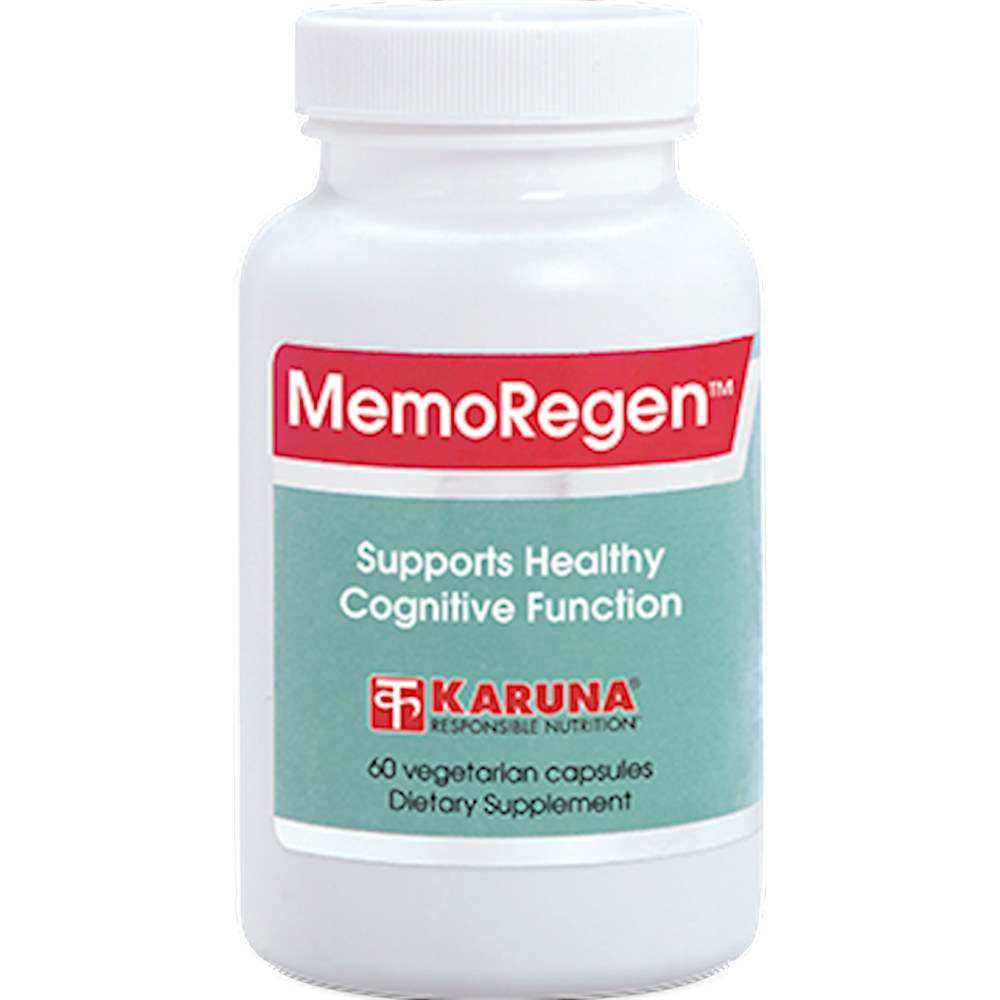 SKU: KAR-9128
Powerful neurorestorative and cognition-enhancing formula
Many middle-aged and older individuals struggle with changes in memory and other brain functions. Several natural compounds have shown outstanding promise and safety for supporting good cognitive function. Ginkgo biloba standardized extract (GBE) has been the subject of the greatest amount of research in this regard, but the several additional ingredients of MemoRegen provide even more unique and valuable properties for optimizing memory and other brain functions.
Two capsules daily, preferably morning and evening, or as directed.
Serving Size: 2 capsules

Amount Per Serving
Vitamin E ... 150IU
(d-alpha mixed tocopherols)
Vitamin B1 ... 250mg
(thiamine HCI)
Vitamin B6 ... 20mg
(pyridoxine HCI)
Folic Acid ... 400mcg
Vitamin B12 ... 1, 000mcg
(cyanocobalamin)
Acetyl-L-Carnitine ... 500mg
Ginkgo ... 120mg
(Ginkgo biloba)
Huperzine A ... 200mcg
Vinpocetine ... 30mg
Other Ingredients: cellulose, vegetable stearine, silicon dioxide
Caution: Do not use if you are of childbearing age, pregnant or planning to become pregnant.