Menomorphosis Compound
Wise Woman Herbals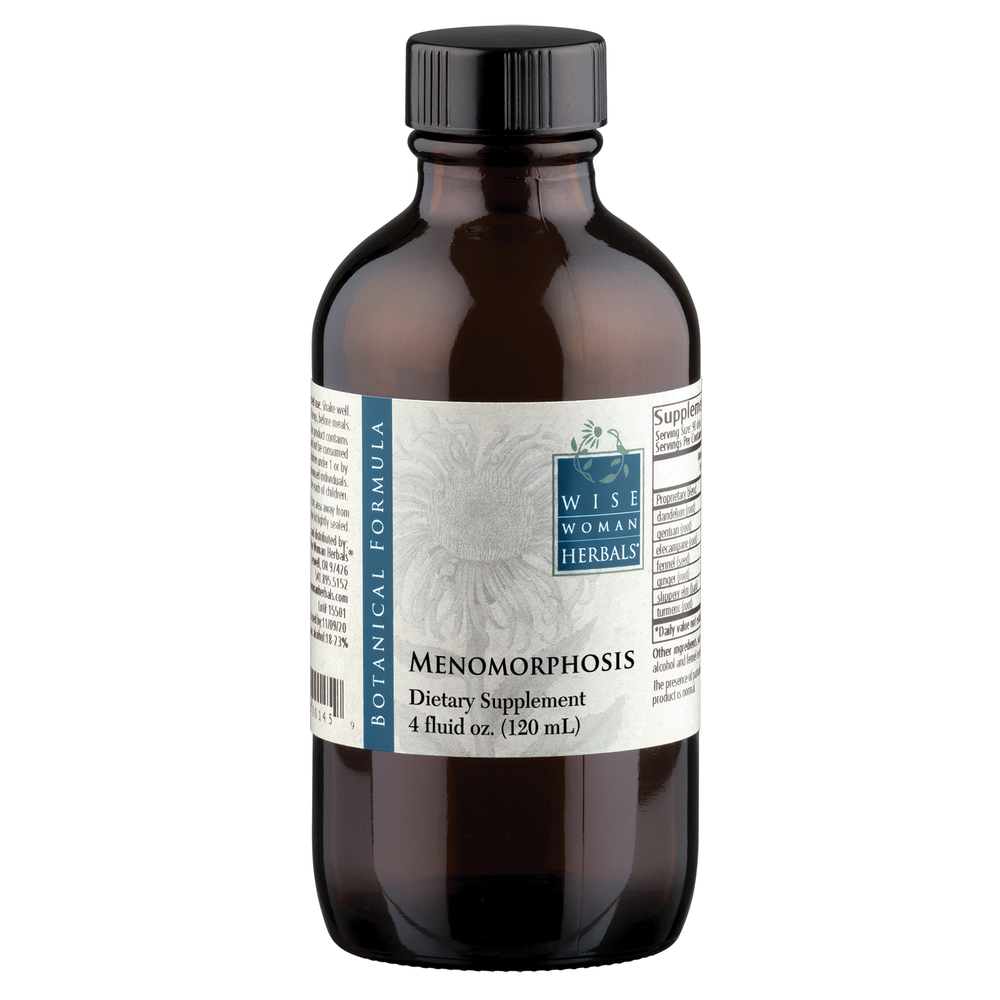 SKU: WWH-4MECO
Promotes normal female glandular system function and soothes temporary nervous tension.


Suggested Use:
Take 10-60 drops, 1-4 times a day. (Note: Dropper included with 2 ounce size only.)

Ingredients:
Angelica sinensis (dong quai), Arctium lappa (burdock), Vitex agnus-castus (chaste tree berry), Leonurus cardiaca (motherwort), Cimicifuga racemosa (black cohosh), and Glycyrrhiza glabra (licorice).


Symptoms of menopause may also be symptoms of a serious disorder that should be ruled out by a qualified healthcare practitioner. This formula is contraindicated in pregnancy. Although a rare occurrence, licorice may cause pseudo-hyperaldosteronism that can cause hypertension and edema. If an individual has pre-existing hypertension, blood pressure should be monitored regularly if using licorice long term. This formula should not be used in cases of hyperadrenalism like Cushings syndrome and Conns syndrome. There is a 2003 study showing an increase risk of breast cancer metastasis (spreading) to the lungs in rats from Cimicifuga racemosa (black cohosh), which contraindicates its use in women who are high risk for or have a history of breast cancer.