Menopause SAP
Nutritional Fundamentals for Health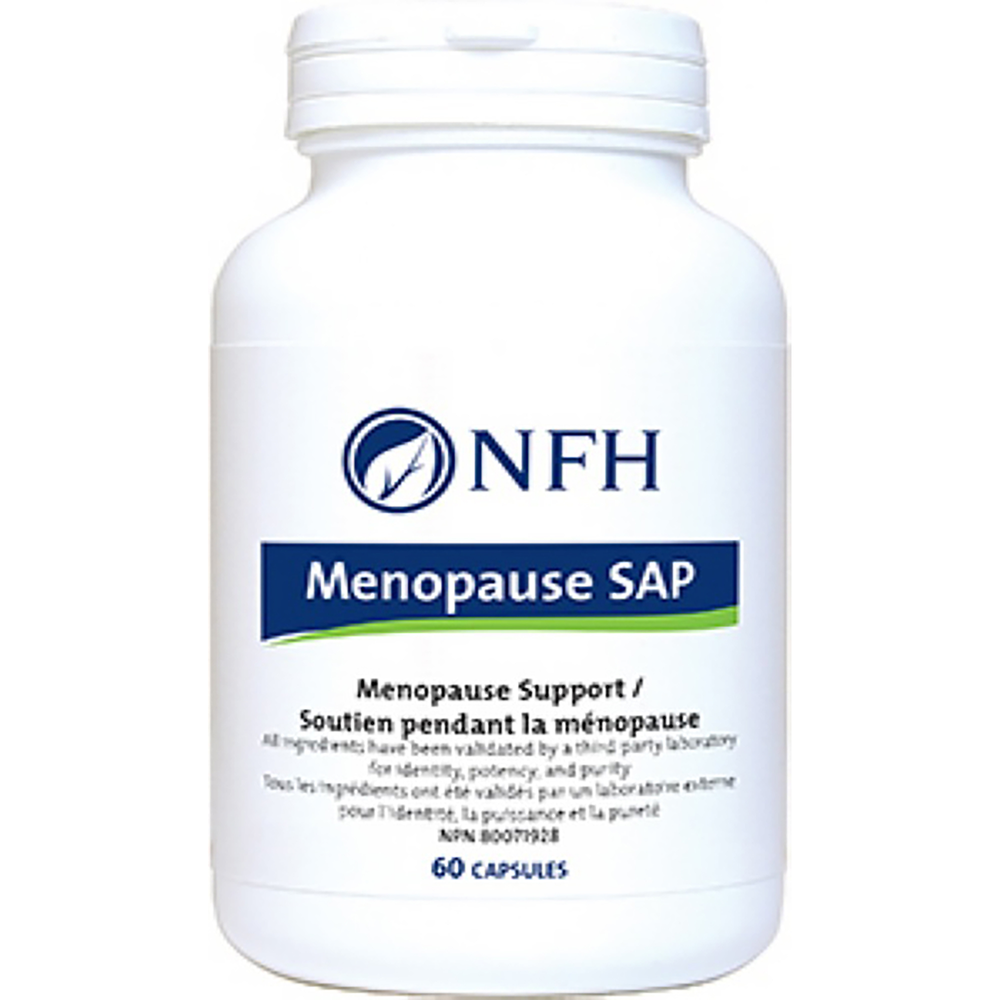 SKU: NFH-1130
Menopause SAP contains a combination of four evidence-based standardized herbal extracts that can help in the management of menopause-related symptoms and profoundly improve pre‑, peri‑, and postmenopausal quality of life. Menopause, the period of time in a woman's life when menstruation ceases, is often accompanied by troublesome symptoms, including hot flashes, vaginal dryness, night sweats, and sexual dysfunction. A substantial decline in the quality of life and increased susceptibility to psychological problems is usually observed during peri‑ and post-menopause. Interventions that decrease the severity and frequency of these menopausal symptoms are likely to improve a person's wellbeing and quality of life. Herbal medicine offers an effective and safe alternative to the conventional therapies for alleviation of menopausal symptoms. Menopause SAP can help mitigate the severity and frequency of hot flashes, improve sleep quality, foster mental wellbeing, and improve menopause-associated sexual dysfunction.
Adults: Take 1 capsule twice daily or as directed by your health-care practitioner.



Serving Size: 1 Capsule

Amount Per Serving
Black cohosh rhizome extract ... 20mg
(Actaea racemose)2.5% triterpene glycosides
Maca root ... 130mg
(Lepidium meyenii)
St John's wort herb top extract ... 140mg
(Hypericum perforatum)(8:1)
Rhapontic rhubarb root extract ... 150mg
(Rheum rhaponticum)0.77% rhaponticin

Other Ingredients: Vegetable magnesium stearate, silicon dioxide, and a non‑GMO vegetable capsule composed of vegetable carbohydrate gum and purified water.

Does not contain gluten, soy, wheat, eggs, dairy, yeast, citrus, preservatives, artificial colors and flavors.
Consult a healthcare practitioner for use beyond 3 months. Use for a minimum of 1 week to see beneficial effects.