Mental Alertness
Gaia Herbs/Professional Solutions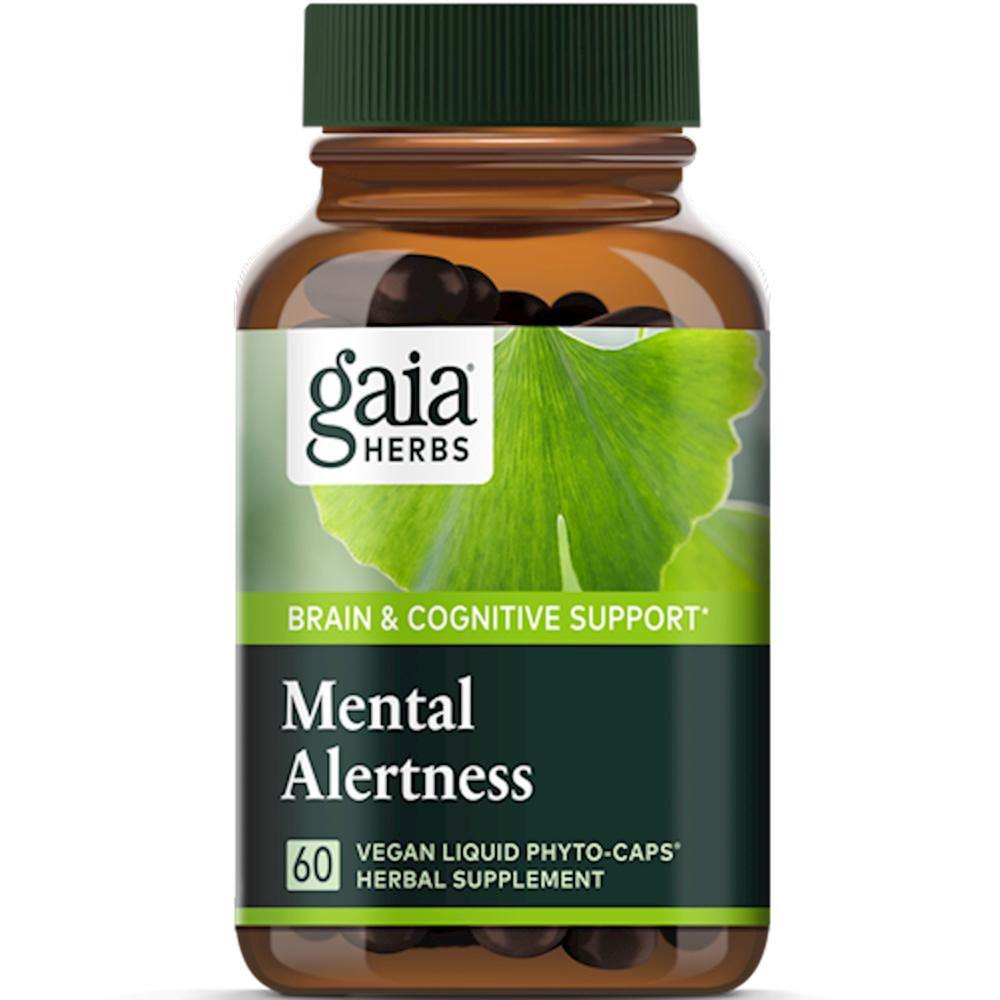 SKU: GAI-90A07060
Lack of focus can make everyday activities a struggle. Gaia Herbs Mental Alertness is made with a synergistic blend of herbs traditionally known for supporting mental clarity, focus and memory.* A synergistic blend of Ginkgo leaf, Gotu Kola and Rosemary. With Gaia-grown Oats, extracted fresh immediately after harvest to preserve full spectrum compounds for optimal potency. Herbs traditionally known for supporting healthy mental clarity and memory.* This is a great formula for anyone feeling overtaxed and distracted to help you restore focus.*
Adults take 2 capsules 2 times daily between meals.
Not for use during pregnancy or lactation. If you have a medical condition or take medications, please consult with your doctor before use. Store away from children. Use only as directed on label. Safety-sealed for your protection. Keep bottle capped at all times and store in a cool, dry place. Naturalseparation may occur. This does not affect product quality.