Mentharil™
Integrative Therapeutics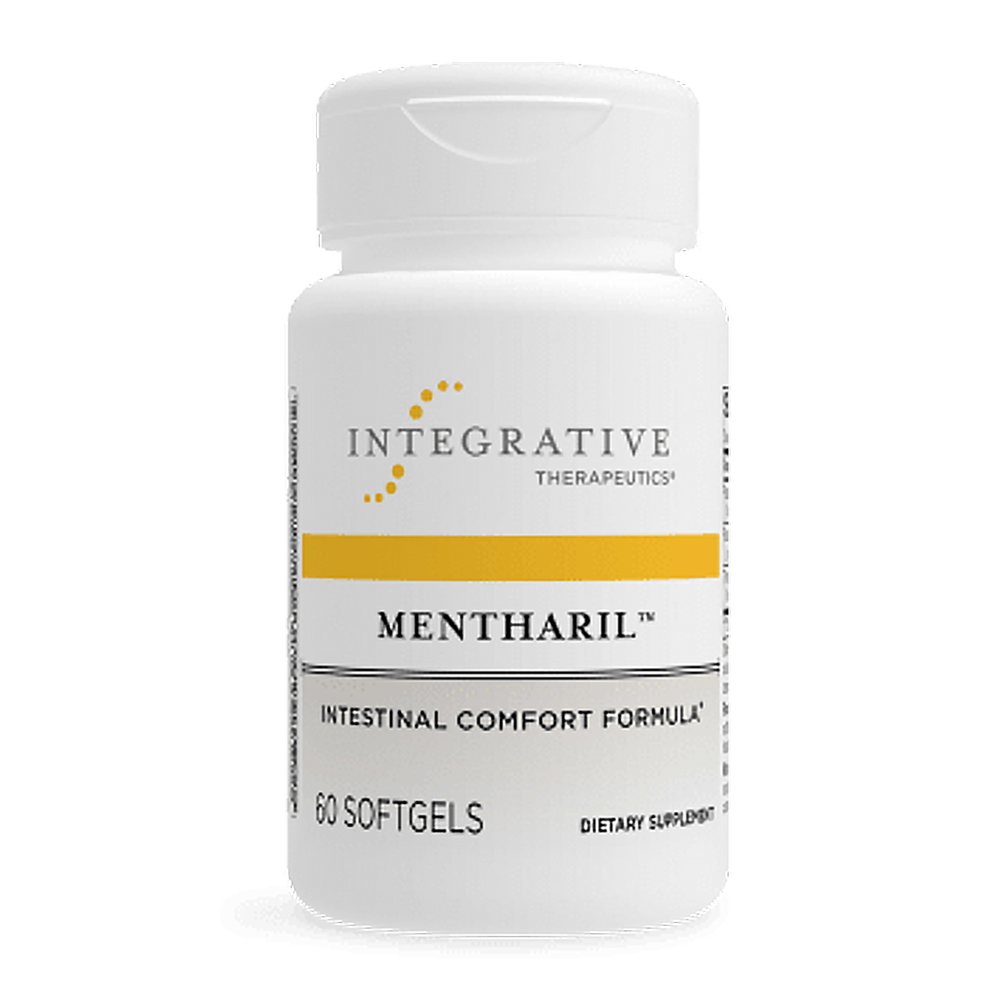 SKU: ITI-78466
Soothes Occasional Discomfort*

Mentharil intestinal comfort formula includes oil extracts of peppermint, rosemary, and thyme to soothe occasional discomforts.*

An enteric-coated softgel is used because it allows the essential oils to move through the stomach to the small intestine and eventually to the colon, where they are released for optimum benefit.*


Suggested Use:
Take 1 enteric-coated softgel three times daily, or as recommended by your healthcare professional.
Serving Size:
1 softgel
Amount Per Serving
Peppermint Leaf Oil Extract
... 0.2 mL
(Mentha piperita)
Rosemary Leaf and Stem Oil Extract
... 0.02 mL
(Rosmarinus officinalis)
Thyme Whole Plant Oil Extract
... 0.02 mL
(Thymus vulgaris)
Other Ingredients:
gelatin, glycerin, purified water, ethylcellulose, silicon dioxide, sodium alginate, medium chain triglycerides, oleic acid, stearic acid
Does Not Contain:
Sugar, Salt, Yeast – Derived Ingredient, Gluten, Corn, Soy, Dairy Products, Artificial Colors, Artificial Flavors, Wheat, Preservatives
Warning: Do not use this product if pregnant or nursing. If taking prescription drugs, consult your healthcare professional prior to use.