Meridian Comfort
Kan Herb Company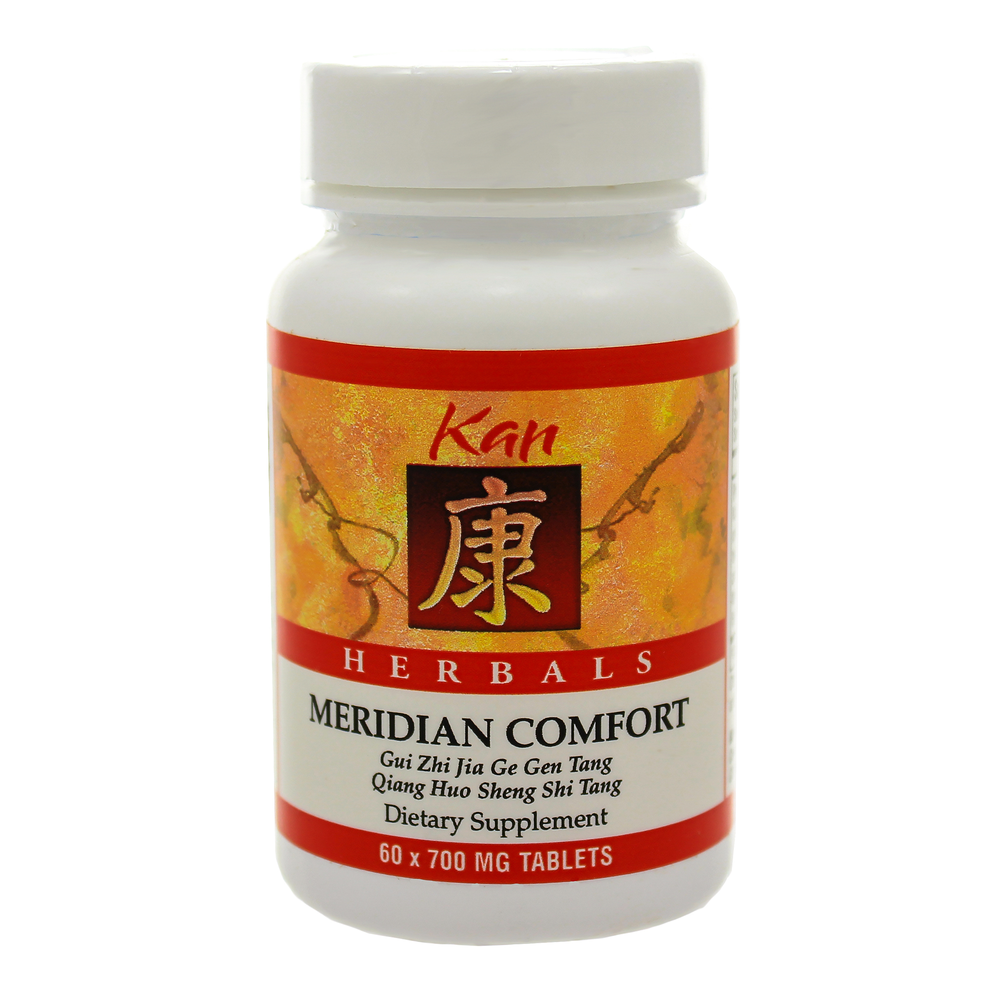 SKU: KA3H-MEC60
Meridian Comfort, a dietary supplement by Kan Herbals, is available in a 120 & 300 tablet form, as well as 1, 2 oz. bottle.
1-2 tablets, 2-3 times daily (recommended for adults)
Kudzu root
White peony root
Sichuan lovage root
Siler root
Chinese cinnamon twig
Black jujube fruit
Chinese tinospora stem
Chinese quince fruit
Notopterygium root
Red sage root
Carthamus flower
Tree peony bark
Corydalis yanhusuo tuber
Bupleurum root
Chinese licorice root (honey-fried)

Plus 50 mg excipients & binders:
silicon dioxide (glidant/dehydrant), stearic acid (lubricant/binder), microcellulose (coating)
Keep out of reach of children. Store at room temperature.
Use only as directed by your health care professional and seek their advice if pregnant or nursing.