Meta Lipoate® 300
Metagenics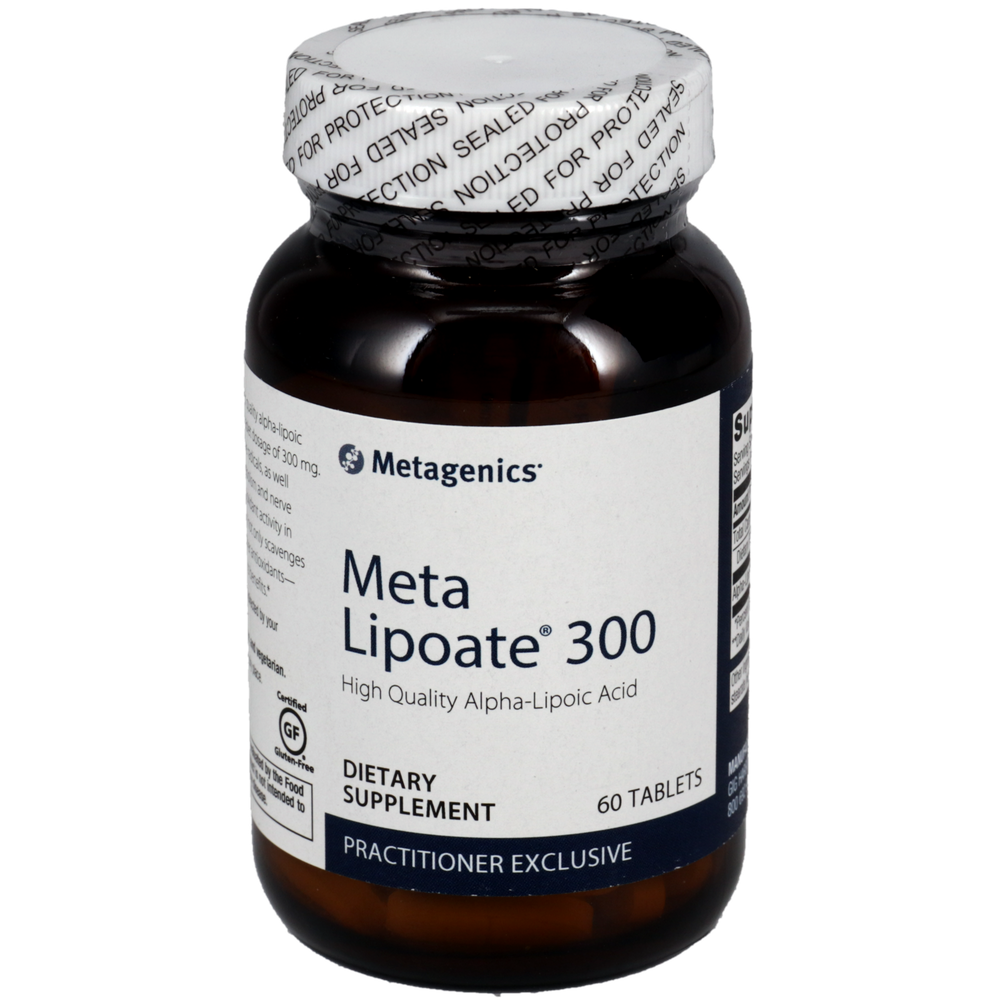 SKU: MET-L3
Meta Lipoate® 300 features high quality alpha-lipoic acid (ALA) in a convenient, one tablet dosage of 300 mg. ALA may protect tissues from free radicals, as well as support healthy glucose metabolism and nerve tissue health. ALA has broad antioxidant activity in both aqueous and fatty tissues. It not only scavenges free radicals, but also recycles other antioxidants—factors contributing to many of its benefits.*

Suggested Use:
Take one tablet daily or as directed by your healthcare practitioner.
Serving size: 1 Tablet
Amount Per Serving
Total Carbohydrate … <1 g*
Dietary Fiber … <1 g*
Alpha-Lipoic Acid … 300 mg**
Other Ingredients: Microcrystalline cellulose, magnesium stearate (vegetable), and silica.
This product is non-GMO, gluten-free, and vegetarian.

Storage: Keep tightly closed in a cool, dry place.