Meta-Sitosterol™ 2.0
Metagenics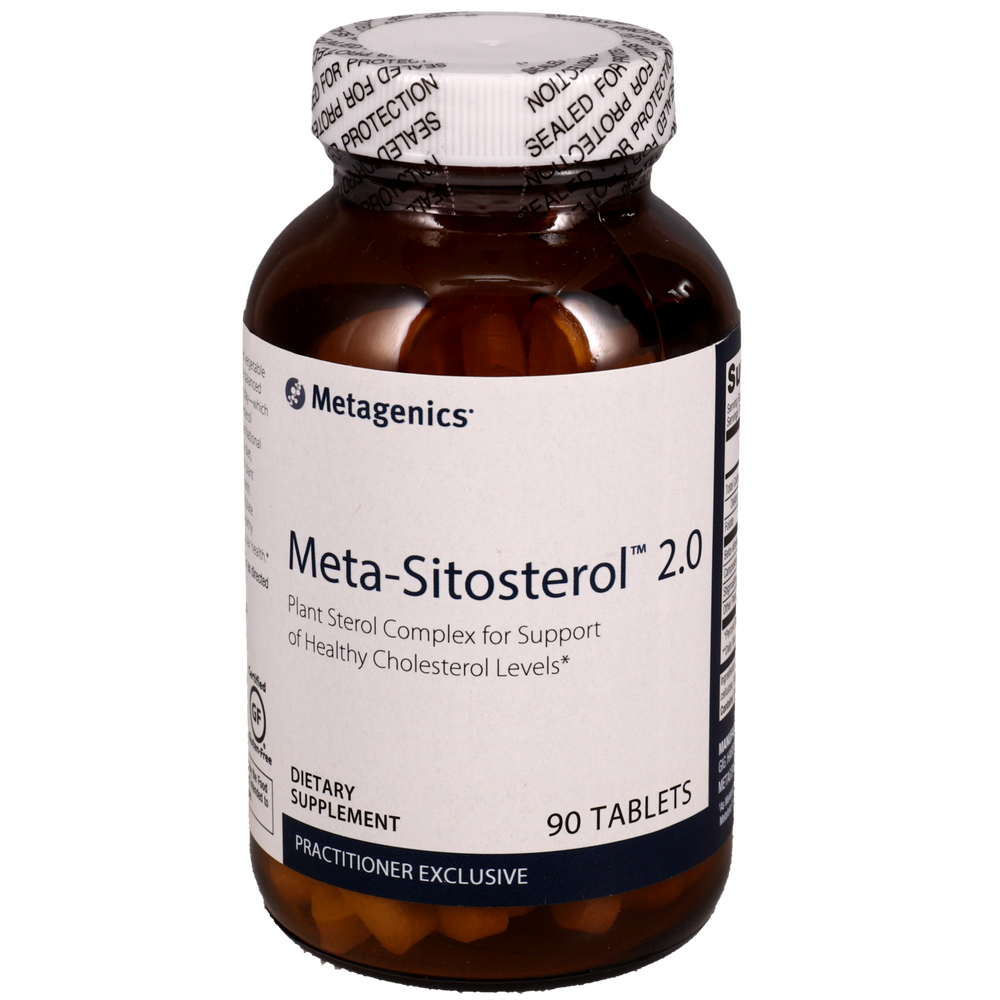 SKU: MET-MSIT
Meta-Sitosterol™ 2.0 is a naturally derived vegetable preparation featuring enhanced levels of a balanced concentrate of plant sterols—2 grams per day—which may help to maintain healthy blood cholesterol levels already within the normal range. The National Institutes of Health recommends a healthy diet, along with the consumption of 2 grams of plant sterols daily, to promote cardiovascular health. Also features the active, preferred form of folate (L-5-methyltetrahydrofolate) to support healthy homocysteine metabolism and cardiovascular health.*

Suggested Use:
Take one tablet with each meal or as directed by your healthcare practitioner.
Serving size: 1 Tablet
Amount Per Serving
Total Carbohydrate … <1 g*
Dietary Fiber … <1 g*
Folate … 445 mcg DFE
Beta-sitosterol … 333 mg*
Campesterol … 167 mg*
Stigmasterol … 92 mg *
Other Plant Sterols … 117 mg*
Other Ingredients: Plant sterol complex (soy), microcrystalline cellulose, croscarmellose sodium, cellulose, stearic acid (vegetable), silica, and calcium L-5-methyltetrahydrofolate.†
Contains: Soy.
This product is gluten-free and vegetarian.
†As Metafolin® U.S. Patent Nos. 5,997,915; 6,254,904. Metafolin® is a registered trademark of Merck KGaA, Darmstadt Germany

Caution: Keep out of the reach of children.
Do not refrigerate (Refrigeration may cause moisture condensation).