Metal Lock Formula to Stabilize the Essence (T159)
TCM Zone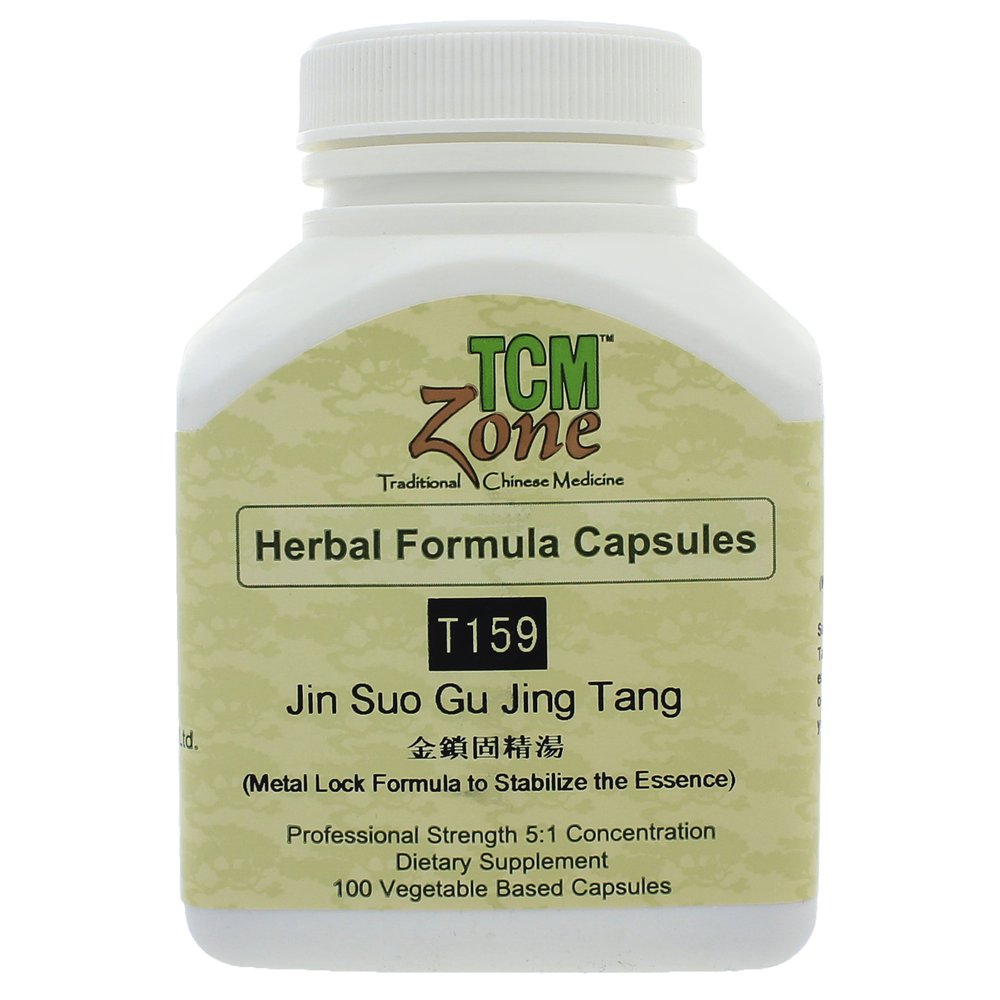 SKU: TCM-T159C
Stabilizes the Kidneys and binds up the semen*.
Take four (4) capsules each time, three (3) times daily before or between
meals, or as directed by your healthcare professional
Serving Size: 12 vegetable capsules (6g total, 5:1 concentration)

Amount Per Serving:
Euryale Seed (Qian shi) ... 6g
Lotus stamen (Lian xu) ... 6g
Dragon Bone (Long gu) ... 3g
Oyster Shell (Mu li) ... 3g
Semen Cuscutae Chinensis (Sha yuan ji li) ... 6g
Lotus Seed (Lian zi) ... 6g
Other Ingredients: dextrin
This product is a "traditional Asian medicine" formula.
These statements have not been evaluated by the Food and Drug Administration.
This product is not intended to diagnose, treat, cure or prevent any disease.