Metatrol Pro Fermented Wheat Germ Extract
American BioSciences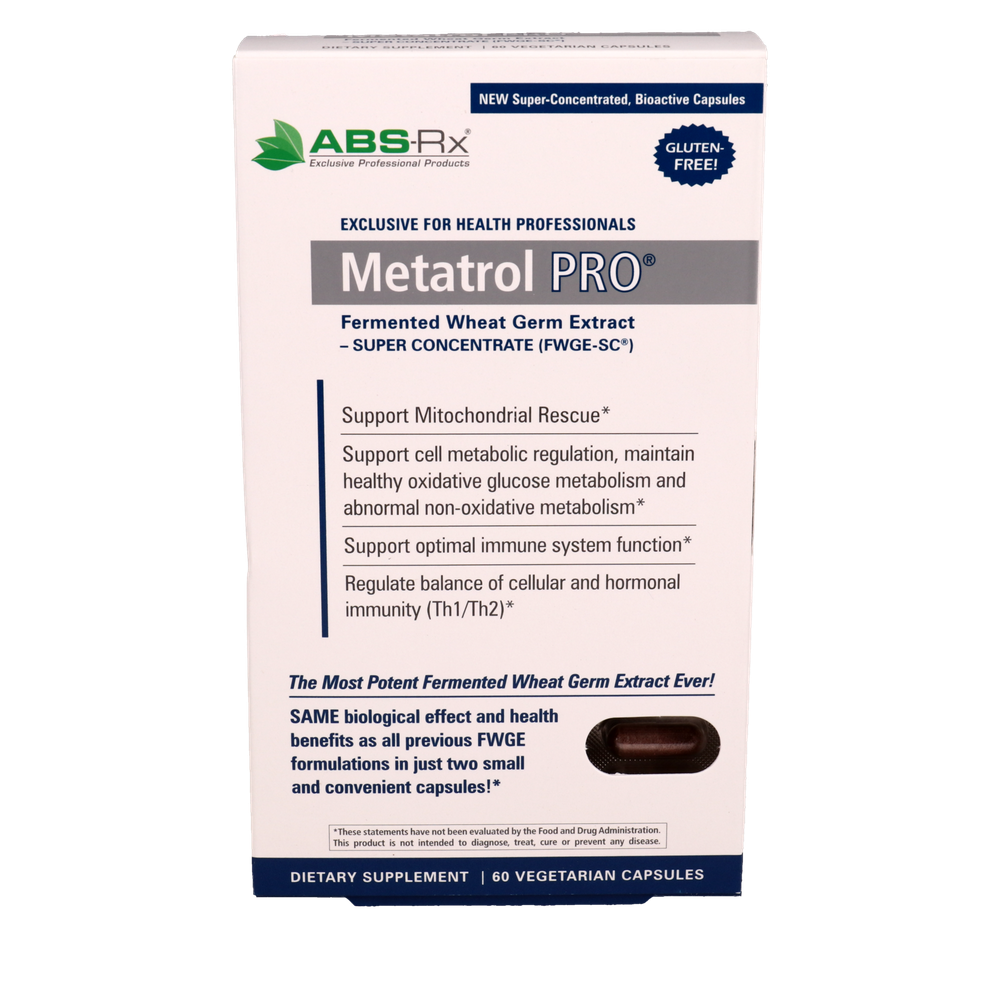 SKU: AM7-METPRO60
Metatrol PRO is the most potent and super concentrated Fermented Wheat Germ Extract (FWGE) dietary supplement ever produced and the only one that is gluten-free!
As a dietary supplement for adults, take 2 Metatrol PRO™ capsules per day (before, during or after meals, as preferred). For people weighing over 200 lbs, take 4 Metatrol PRO capsules per day
Serving Size: 2 Capsules
Amount Per Serving
Fermented Wheat Germ Extract– Super Concentrate ... 41mg
(FWGE-SC™)
Other Ingredients: V-Cap® plant-derived cellulose, microcrystalline cellulose, hypromellose.
Gluten-Free, Sugar-Free, GMO-Free, Dairy-Free, Soy-Free, Vegan Friendly
Caution: KEEP OUT OF REACH OF CHILDREN. Should not be taken during pregnancy or while nursing. Consult with a healthcare professional for recommended usage levels for children and guidance using more than 4 Metatrol PRO capsules per day. Do not consume Metatrol PRO if you are taking immune suppressive medication. This product is manufactured with wheat germ and baker's yeast. Use cautiously if sensitive to these ingredients. Gluten and gliadin are removed, so that this product is gluten-free.