Liposomal Methyl B-12
Quicksilver Scientific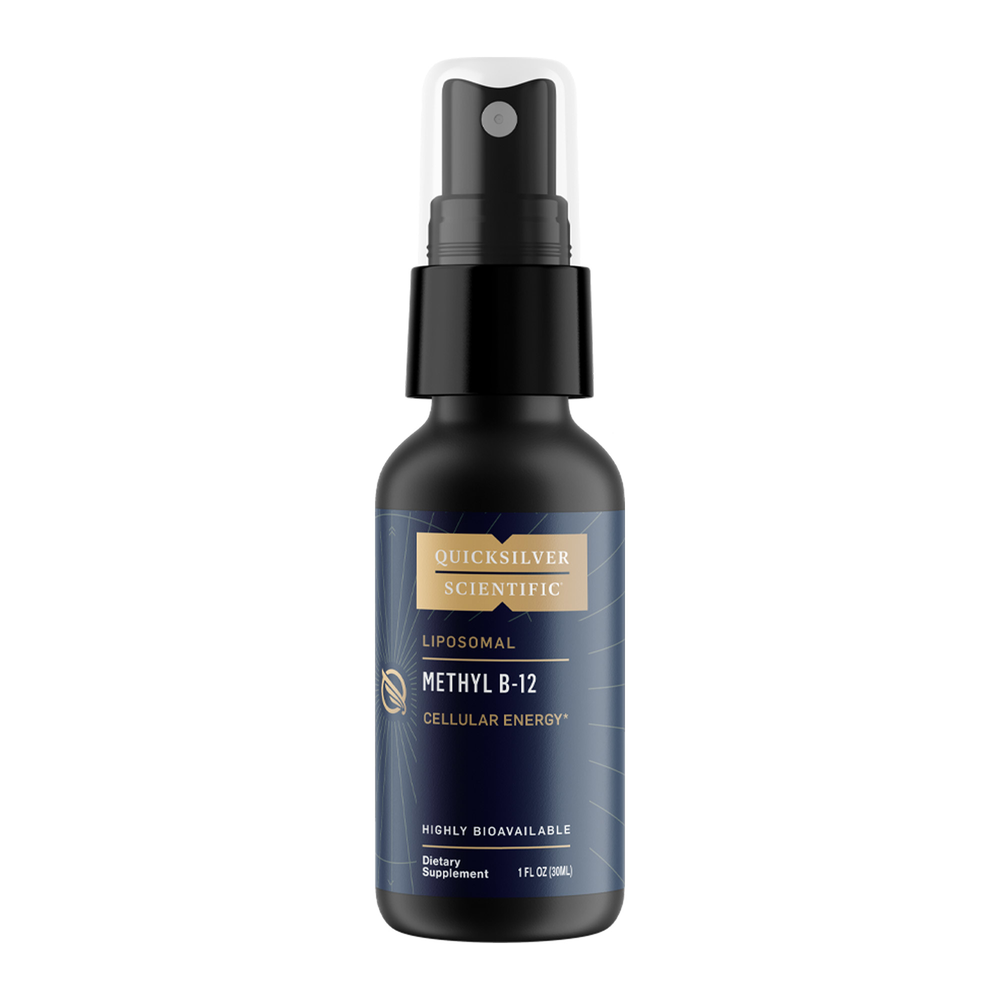 SKU: QSL-Q1008
Methylcobalamin is a highly bioactive form of B12, an essential water-soluble nutrient that is critical for DNA and RNA synthesis, red blood cell production, neurological function, mood and memory, and bone and heart health.*
Regulates homocysteine, a risk factor for cardiovascular disease*
Supports methylation and detoxification *
Supports balance throughout the nervous system*
Take 1-2 pumps in mouth once daily. Hold in mouth 30 seconds before swallowing. Repeat to desired dosage or as directed by healthcare professional. Take on empty stomach, at least 10 minutes before meals. Use within 6 months of opening.
Serving Size:
0.33ml (2 Pumps)
Amount Per ServingVitamin B12
... 1,000mcg
(as methylcobalamin)
Phosphatidylcholine
... 18mg
(from purified sunflower seed lecithin)
Other Ingredients:
Water, Glycerin, Ethanol, Vitamin E (as Tocofersolan and Natural Mixed Tocopherols.
If pregnant, consult physician before use.