Methyl B Complete
Inwell Biosciences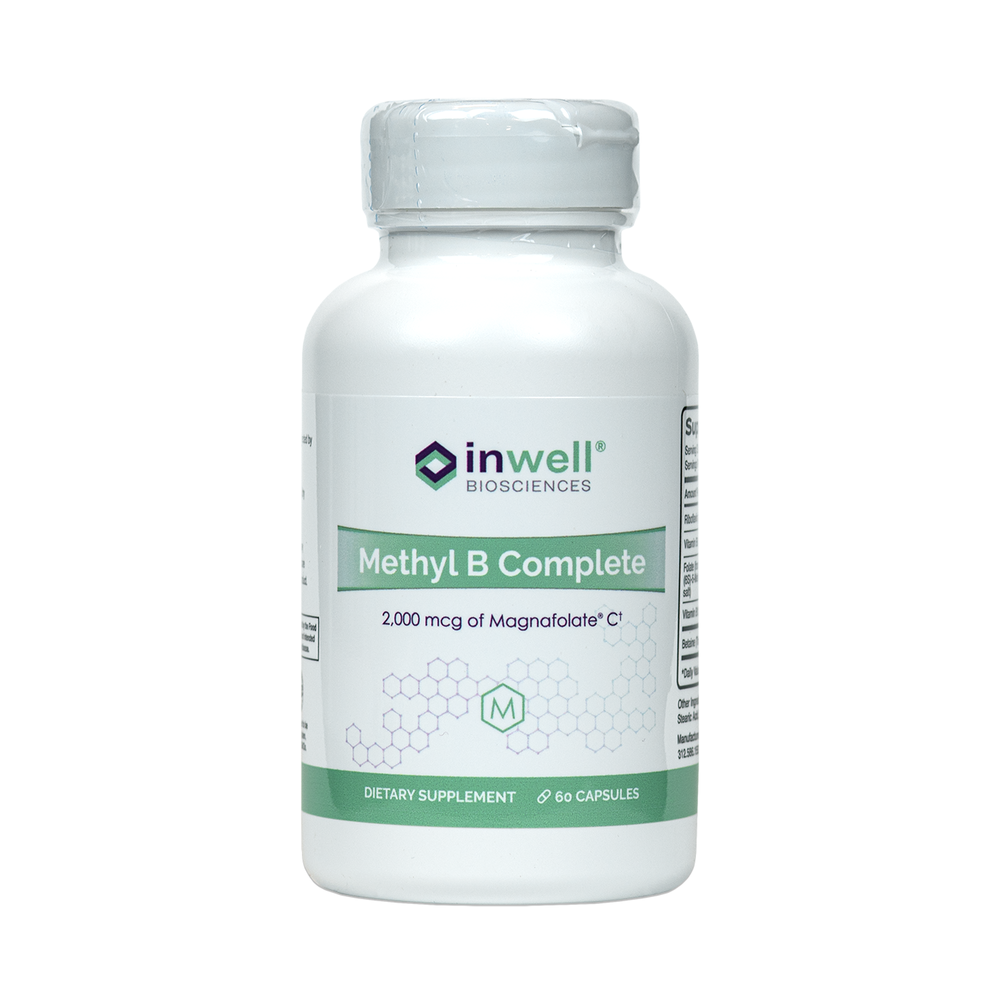 SKU: AGE312-IW160060
Formulated with four essential B vitamins, Methyl B Complete supports healthy methylation and homocysteine levels for cardiovascular and brain health.
Take one capsule per day or as directed by your healthcare practitioner.
Serving Size: 1 Capsule


Amount Per Serving
Riboflavin ... 30 mg
(as Riboflavin-5-Phosphate)
Vitamin B6 ... 30 mg
(as Pyridoxal-5-Phosphate)
Folate ... 3,400 mcg DFE
(from Magnafolate® C (6S)-5-Methyletrahydrofolic acid calcium salt)
Vitamin B12 ... 1,000 mcg
(as Methylcobalamin)
Betaine ... 500 mcg
(Trimethylglycerine)
Other Ingredients: Natural Veggie Capsules and Nu-flow (Organic Rice Concentrate)
Does not contain: Gluten, soy, dairy, GMO
Caution
: If pregnant, nursing or taking any medication, consult your healthcare practitioner before taking this product. Do not use if seal is broken.