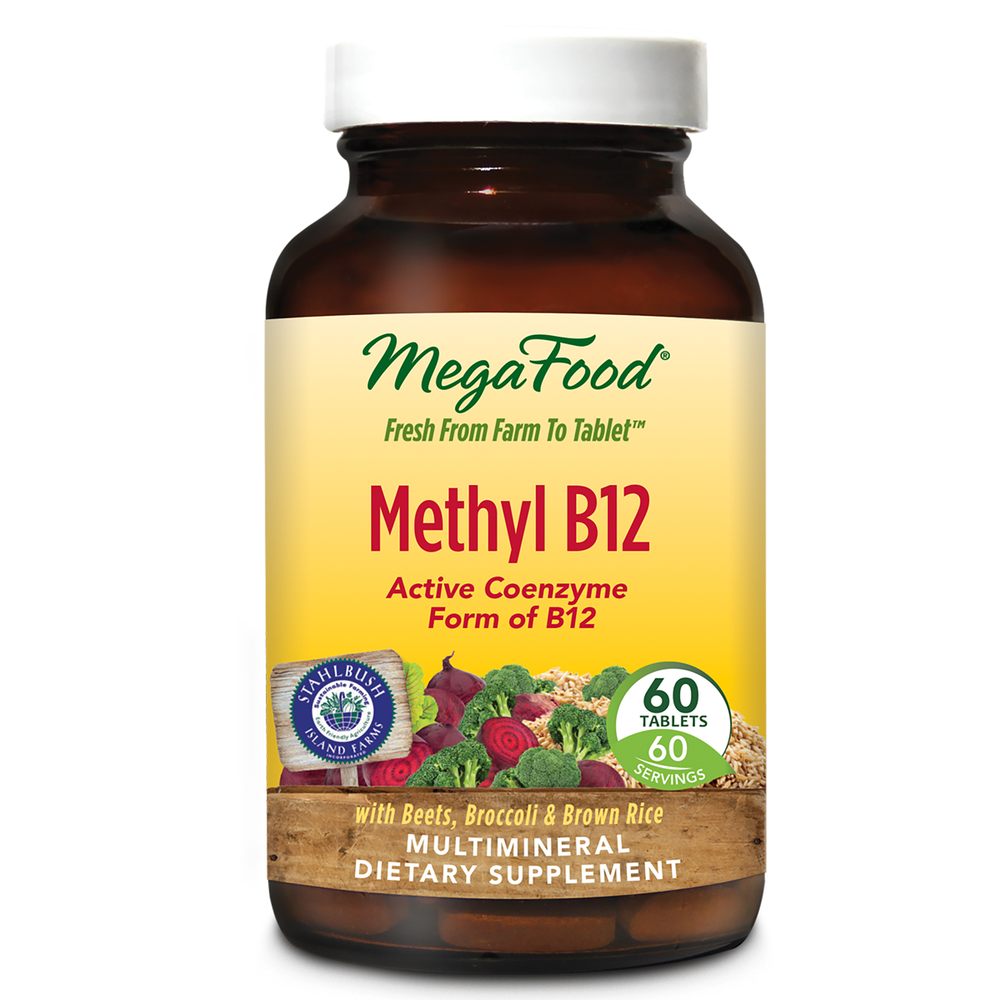 SKU: MEG-10332

Methyl B12



Active coenzyme form of B12


MegaFood® Methyl B12 supports heart and blood health through methylated (active) forms of folate, B12 and B6, and helps to maintain healthy levels of homocysteine, an amino acid found in the blood*. These vitamins are delivered with nourishing, whole foods from Lundberg Family Farms and Stahlbush® Island Farms, and each mini tablet is gentle enough to take on an empty stomach, any time throughout the day.


Supports heart health, the formation of healthy blood cells, and helps maintain already healthy levels of homocysteine*
Contains the active form of vitamin B6, as well as methylated forms of folate and B12 suitable for those with MTHFR gene mutation and compromised methylation*
Comes in an easy-to-swallow mini oval tablet*

This MegaFood product is made with real food sourced from our trusted family farm partners, wholesome nutritional yeast and added nutrients. Each vitamin is paired with an ideal whole food using our unique process to deliver guaranteed potency and the benefit of health-promoting compounds present in the whole food itself.





Supplement Facts

Serving Size 1 Tablet




Amount per Serving




Vitamin B6 (Pyridoxal-5-phosphate in organic brown rice† ) 8 mg

Folate (L-5-MTHF in broccoli) (200 mcg L-5-MTHF) 340 mcg

Vitamin B12 (methylcobalamin WITH S. cerevisiae) 500 mcg

Beet Root 225 mg




Other Ingredients
Cellulose, Stearic Acid, Silica.

Vegan, Vegetarian, Kosher, Dairy Free, Non-GMO Project Verified.



Suggested Use

1 tablet daily. May be taken anytime throughout the day, even on an empty stomach.

*These statements have not been evaluated by the Food & Drug Administration. These products are not intended to diagnose, treat, cure or prevent any disease.