Methyl CpG
Ortho Molecular Products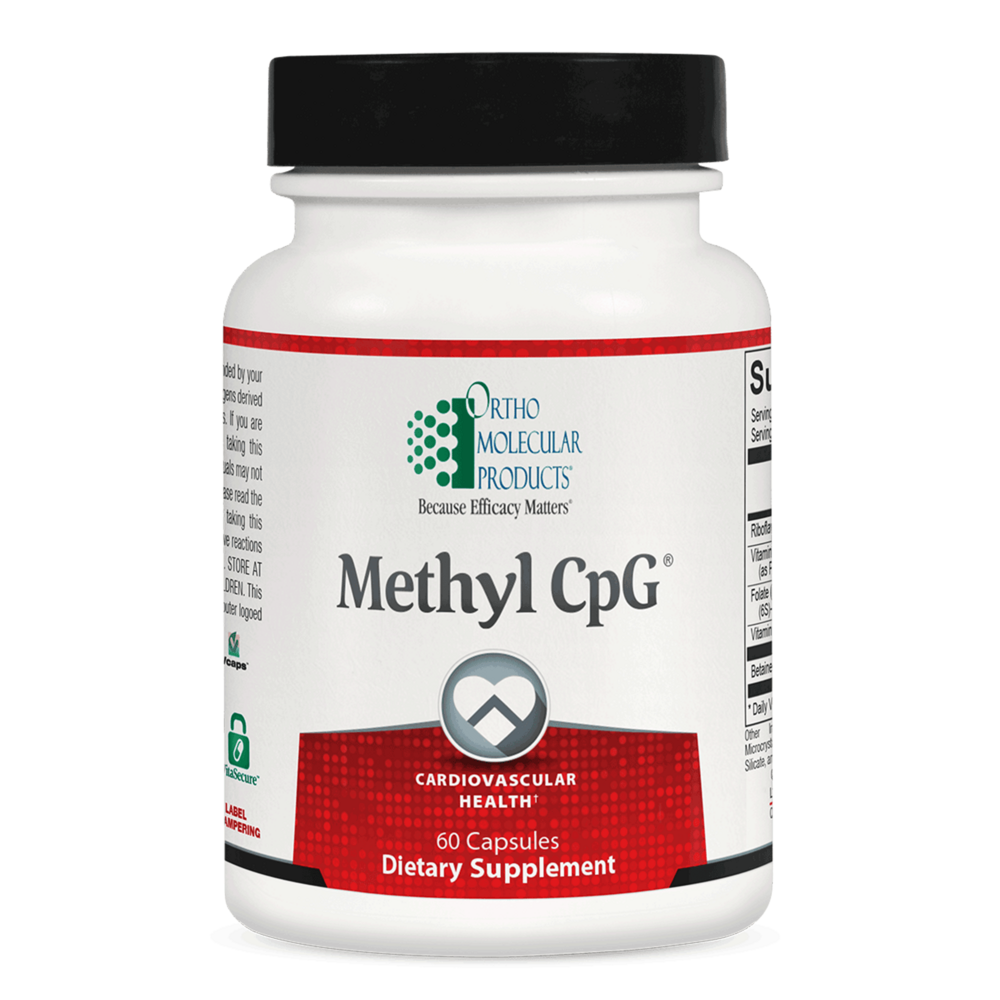 SKU: OHM-145060
Methyl CpG
Methyl CpG is a comprehensive formula that includes targeted amounts of five key nutrients designed to support methylation and homocysteine balance in the body.*
1 capsule per day or as recommended by your health care professional.
Serving Size: 1 Capsule
Amount Per Serving
Riboflavin
(Vitamin B2 USP)
25 mg
Vitamin B6
(as Pyridoxine Hydrochloride USP)
50 mg
Folate
(from 2,000 mcg as Quatrefolic® (6S)-5-Methyltetrahydrofolic acid glucosamine salt)
3,400 mcg DFE
Vitamin B12
(as Methylcobalamin)
1,000 mcg
Betaine
(Trimethylglycine)
500 mg
Other Ingredients
Natural Vegetable Capsules, Microcrystalline Cellulose, Magnesium Stearate, Stearic Acid, Calcium Silicate, and Silicon Dioxide.

Does Not Contain
Gluten, corn, yeast, artificial colors and flavors.
If you are pregnant or nursing, consult your physician before taking this product.