Methylation Support®
Amy Myers MD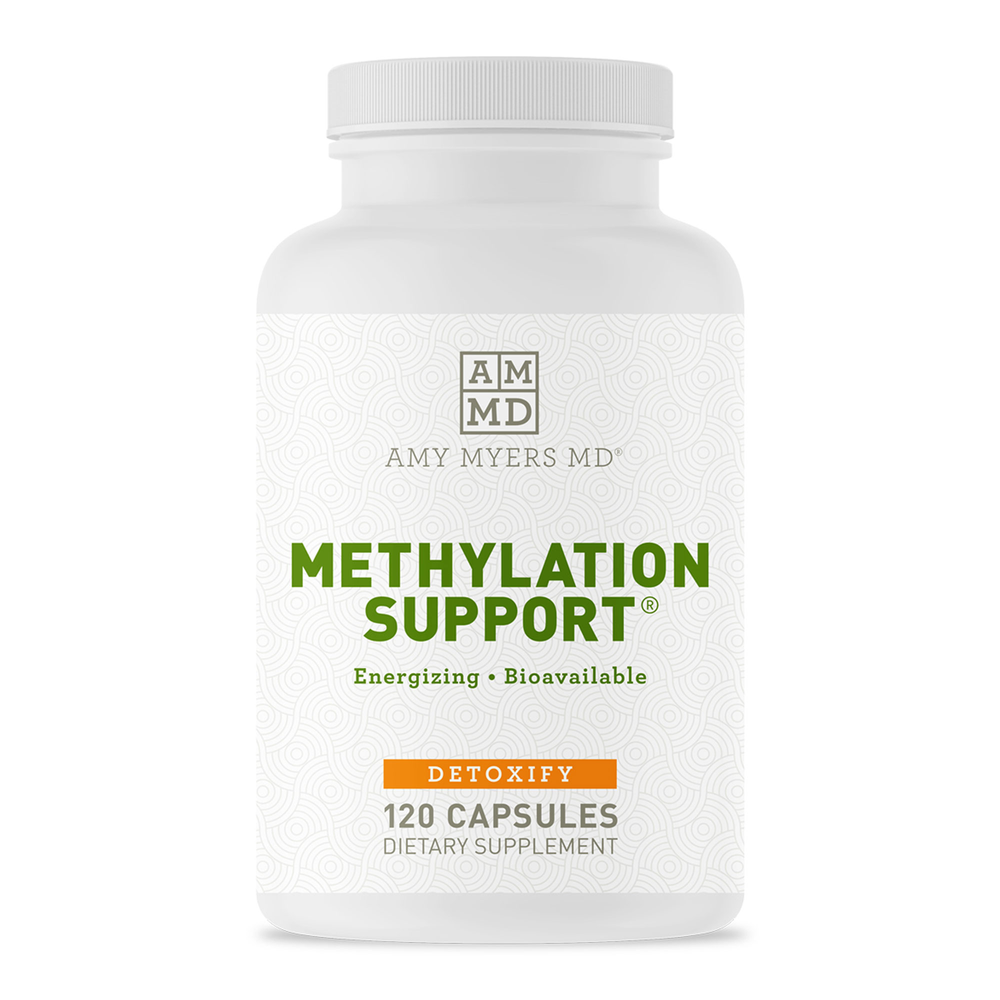 SKU: AMY512-METHCAPAMMD
Methylation Support® provides vitamins in their most bioavailable forms to support MTHFR genetic deficiencies, adrenal stress, and healthy detoxification efforts in the liver.*
Suggested Use:
Take 2 capsules per day. Consult your physician before use.
Serving Size: 2 Capsules
Amount Per Serving
Vitamin B2 (as Riboflavin 5'-Phosphate) ... 20 mg
Vitamin B6 (as Pyridoxal-5-Phosphate) ... 10 mg
Folate (as Magnafolate®-C Calcium L-5-methyltetrahydrofolate) .. 3,500 mcg DFE (2100 mcg 5-MTHF)
Vitamin B12 (as Methylcobalamin) ... 1,000 mcg
Trimethylglycine (TMG) ... 1,000 mg
Other Ingredients: Hypromellose (vegetable capsule), L-leucine.
Does not contain: Gluten, wheat, dairy, soy, GMOs, or yeast.
Magnafolate® is a registered trademark of Jinkang Pgarma Co., Ltd.
Warning: Keep out of reach of children. Store away from heat and moisture.