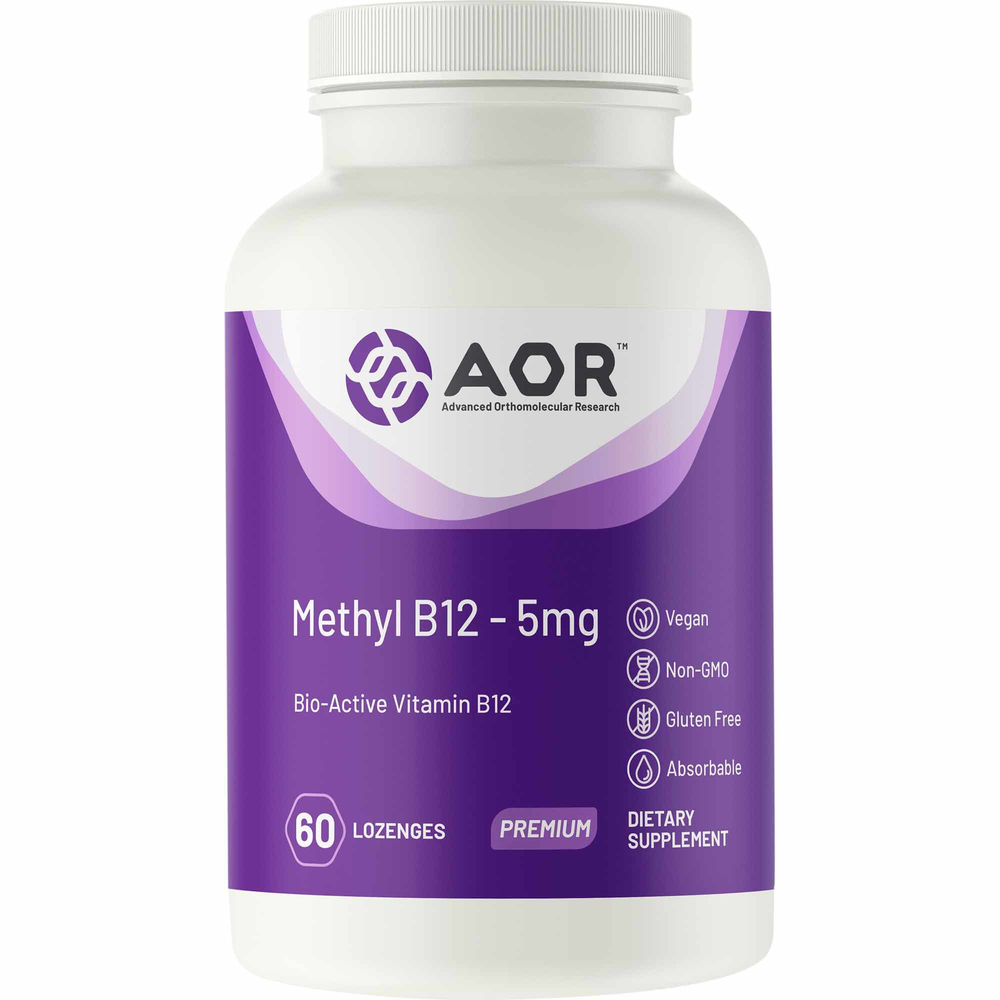 SKU: AOR845-AOR08032
Methylcobalamin is the active coenzyme form of vitamin B12, which provides the benefits of B12 and supports healthy nerve function.*
Dissolve 1 lozenge under the tongue first thing in the morning, or as directed by a qualified health care practitioner.



Serving Size: 1 Lozenge

Amount Per Serving
Vitamin B12 ... 5mg
(as Methylcobalamin)

Other Ingredients: Microcrystalline cellulose, sodium stearyl fumarate, xylitol, hyprolose.

Does not contain: Wheat, gluten, nuts, peanuts, soy, dairy, eggs, fish, shellfish or any animal byproduct.
Cautions: Consult a health care practitioner for use beyond 4 months or if you are pregnant or breastfeeding.