Methylsulfonylmethane (MSM) 1000mg
DaVinci Labs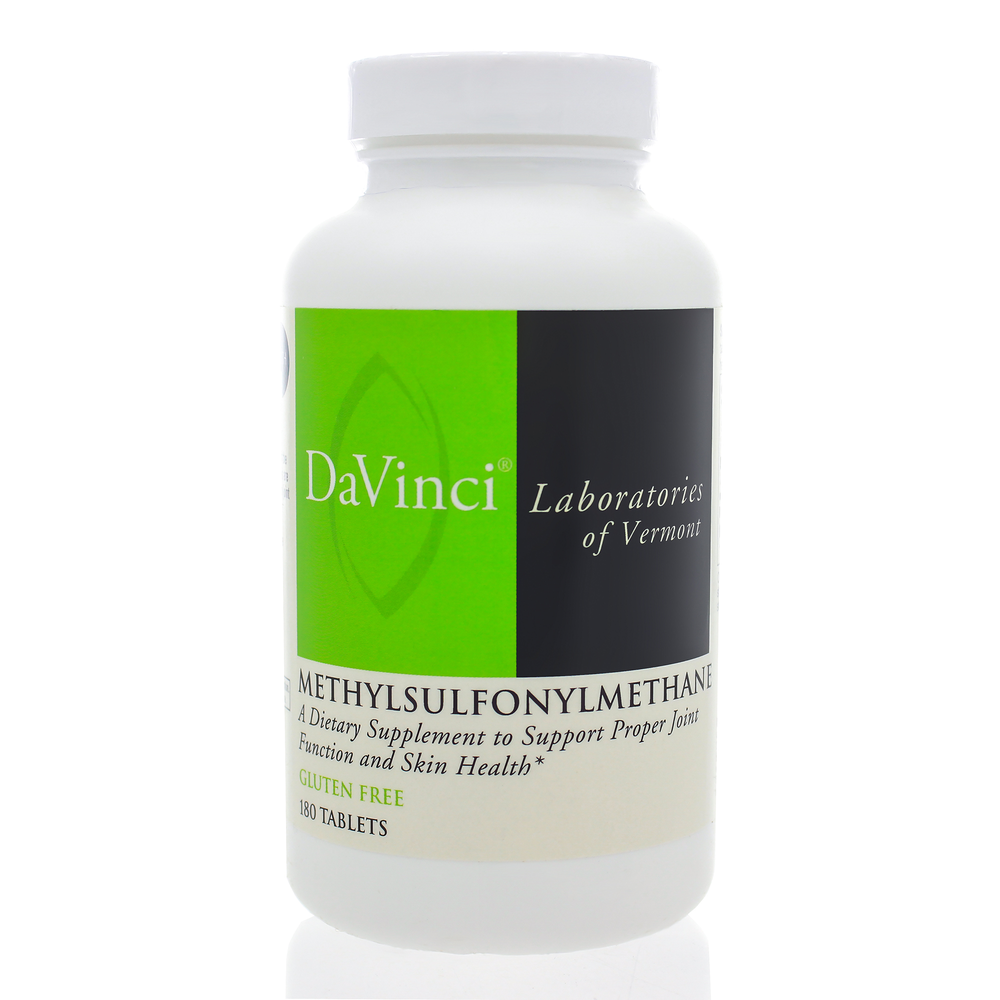 SKU: DAV-0200392180
Methylsulfonylmethane (MSM) 1000mg
-A dietary supplement to support joint function and skin health.* This
naturally-occurring sulfur compound has a vitamin-like normalizing influence
on body functions. A low concentration of sulfur blood levels has been
associated with both psychological and physical stress, organ and tissue
malfunction, fatigue and susceptibility to disease. Supplementation with MSM
supports joint comfort as well as collagen and skin health.
As a dietary supplement, take 2 capsules three times daily with a meal, or as
directed by your healthcare practitioner. Recommended use can go up to 3
capsules, 3 times daily as needed.
Serving Size: 2 Capsules
Amount Per Serving
Methylsulfonylmethane ...1000mg
Other ingredients: rice flour, gelatin, vegetarian leucine.
Color of this product may vary due to color variations of the natural
ingredients.
WARNING:If pregnant or nursing, consult your healthcare practitioner before
taking this product.
Keep out of reach of children. Store in a cool, dry place.
*This statement has not been evaluated by the Food and Drug Administration.
This product is not intended to diagnose, treat, cure or prevent any disease.