Mg-Lax (Gentle Stool Softener)
Vita Aid Professional Therapeutics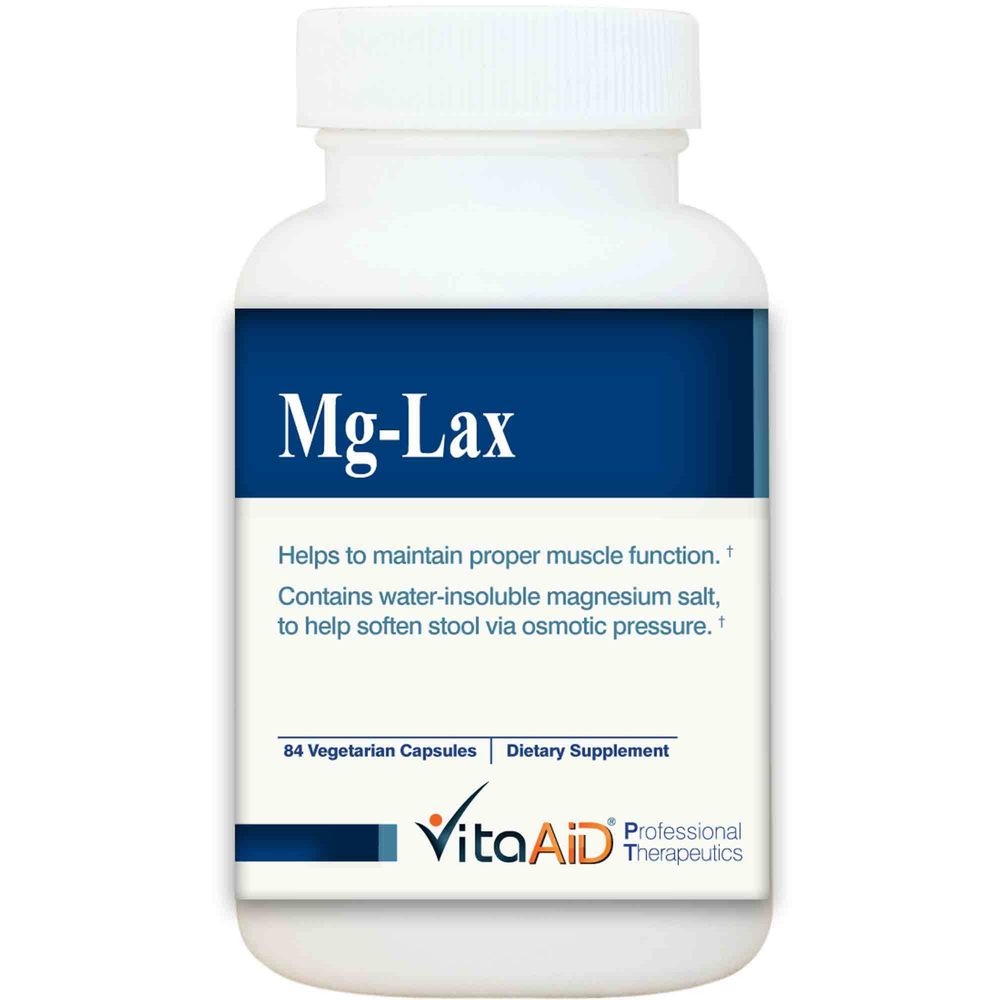 SKU: NAP604-VA951
• Contains magnesium oxide and citrate to help increase stool volume while softening the consistencies.*
• A safe and gentle alternative to stimulating laxatives.*
• Magnesium citrate helps relax bowel spasms and prevent cramping.*
• Useful in elderly patients to reduce straining and promote healthy bowel movement.*
Adults - Take 1-3 capsules a day, or as recommended by your health care practitioner. For stool softening, take before bedtime.

Serving Size: 3 capsules

Amount Per Serving
Magnesium (from magnesium oxide & magnesium citrate).....450 mg


Other Ingredients: Silicon dioxide, L-leucine, hypromellose (capsule)
Some people may experience diarrhea, in which case, reduce the dose until the symptom subsides. Consult a health care practitioner if diarrhea persists.