Micellized D3™ 1200
NuMedica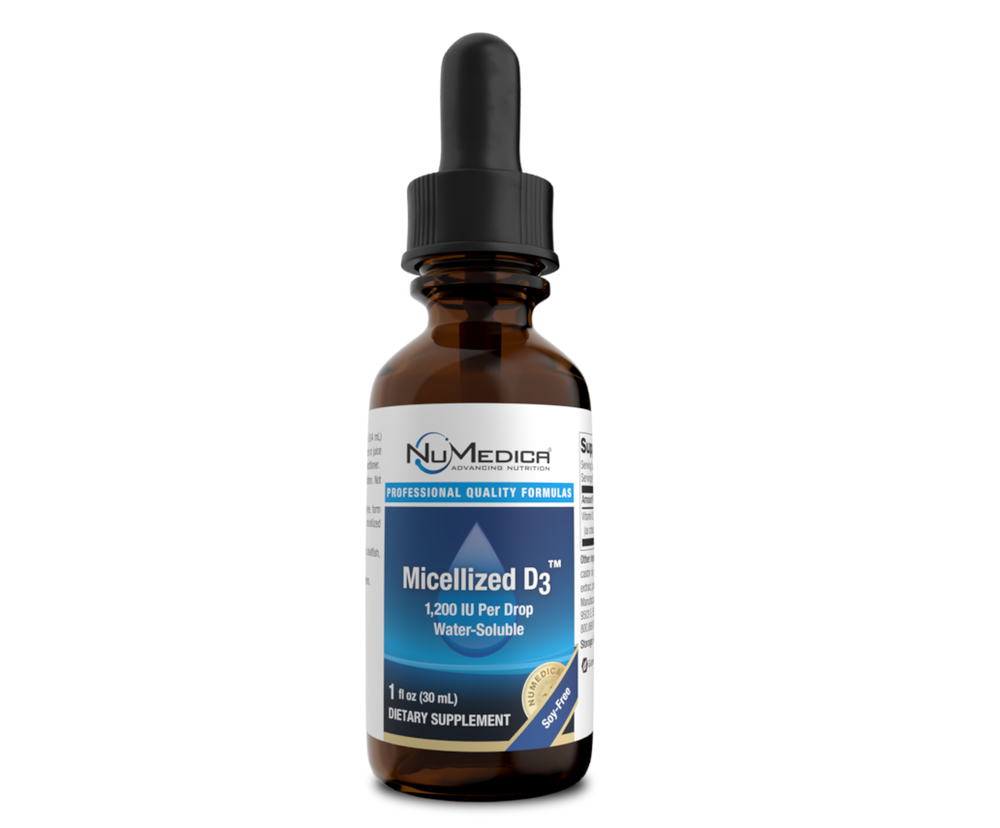 SKU: NMA-NM218
Micellized D3™
Micellized D3™ 1200 is a natural, soy free, form of Vitamin D in a water-soluble micellized form. Micellization greatly increases the solubility, absorption and bioavailability of our vitamin D3 over oil or emulsified forms.* The micellization process produces tiny droplets (micelles) that are then formed into highly absorbable aggregate structures.*
Serving Size: 1 Drop (0.04 mL)
Servings Per Container: 750
One Drop (0.04 mL) Contains:
| | |
| --- | --- |
| Vitamin D3 (as cholecalciferol) ............................. | 1,200 IU |
Other Ingredients: Deionized water, ethoxylated castor oil, glycerine, citric acid, grapefruit seed extract, potassium sorbate.
Does Not Contain: Milk, eggs, fish, shellfish, tree nuts, peanuts, wheat, soy.
Does not contain artificial colors or sweeteners.
Directions: Adults take one drop per day mixed in 1–2 oz. water or juice or as directed by your healthcare practitioner.
Caution: Keep out of reach of children. Not recommended for children.


*These statements have not been evaluated by the Food & Drug Administration. These products are not intended to diagnose, treat, cure or prevent any disease.