Middle Mover
Kan Herb Company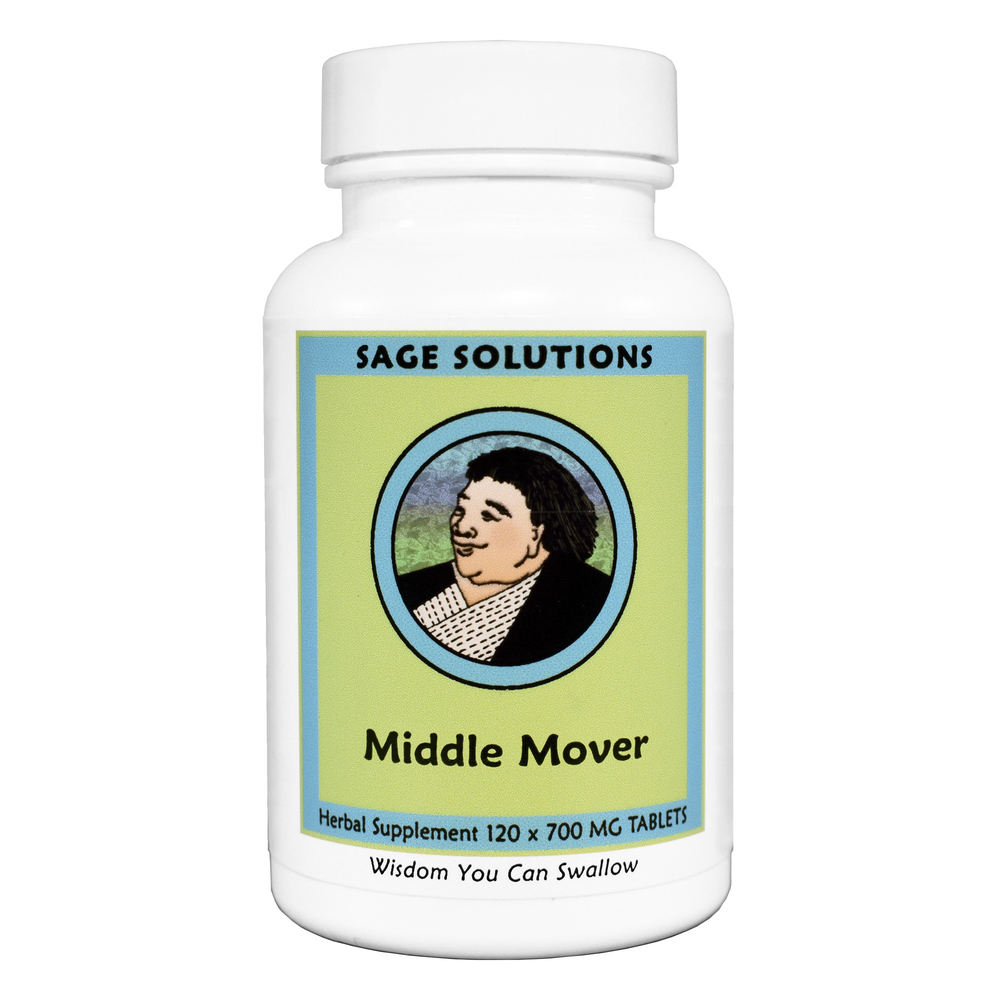 SKU: KA3S-MMO120
Meal Mover 120t is available by Kan Herb Company.
SAGE SOLUTIONS
Meal Mover
Herbal Supplement
120 x 750 MG Tablets
Wisdom You Can Swallow
SEALED FOR YOUR PROTECTION
More Info:
Only the finest hand-selected Chinese herbs are used, with attention to the highest quality at each stage of production.
* RECOMMENDED ADULT DOSAGE *
1 to 2 tablets, 2-3 times daily
* INGREDIENTS *
Roasted chinese hawthorn fruit, Medicated leaven (wheat, apricot seed), Saussurea root, Quisqualis fruit, Poria, Forsythia fruit, Tangerine dried rind of mature fruit, Chinese rhubarb rhizome, Licorice cured pinellia rhizome, Radish seed, Bitter orange immature fruit, Chinese amomum fruit, Bitter orange mature fruit
Shan zha tan, Shen qu, Mu xiang, Shi jun zi, Fu ling, Lian qiao, Chen pi, Da huang (sheng), Fa ban xia, Lai fu zi, Zhi shi, Sha ren, Zhi ke
50 mg. excipients & binders: silicon dioxide, stearic acid, microcellulose coating.
* USE ONLY AS DIRECTED by your health care provider and seek their advice if pregnant or nursing * Keep out of reach of children * Store at room temperature, keep tightly capped and out of direct sunlight