Migra-Clear Ultra
Nutra BioGenesis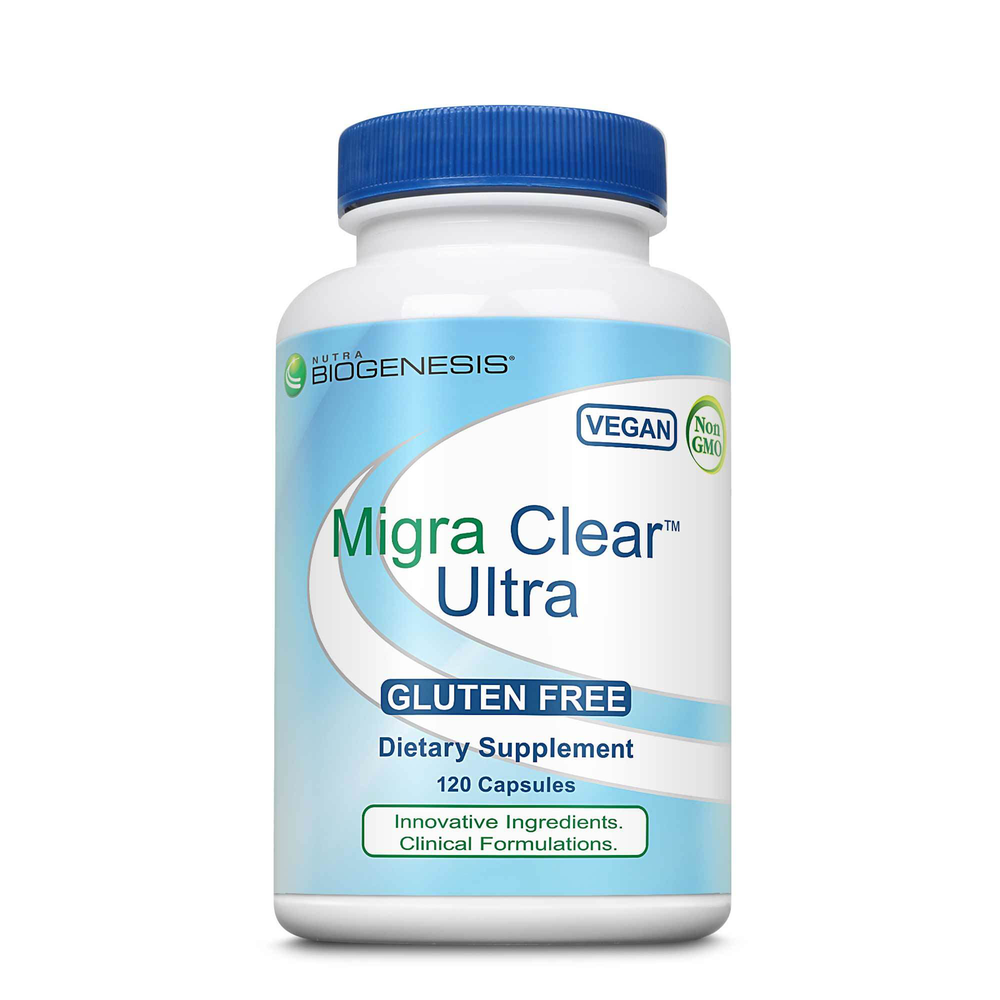 SKU: BI5-90616
Migra-Clear Ultra by BioGenesis is a natural supplement that contains nutraceuticals known to support reducing the frequency and intensity of vascular headaches. These ingredients act synergistically to assist in reducing swelling and histamine as well as serotonin-induced vasospasm.
Recommended Use:
Adults:
Take 2 capsules two times per day for the first four weeks with possible reduction to one time per day thereafter or as directed by your healthcare professional.
Serving Size: 2 Capsules
Amount Per ServingRiboflavin
(as riboflavin 5'-Phosphate) ... 190 mg
Magnesium
(from magnesium glycinate) ... 100 mg
Ginger
(Zingiber officinale)(root extract) ... 250 mg
(standardized to contain 6% gingerols)
Feverfew
(Tanacetum parthenium) ... 50 mg
(aerial extract)(0.7% parthenolides)
Butterbur
(Petasites hybridus) ... 50 mg
(15% sesquiterpenes)
Gingko
(Gingko Biloba)(leaf extract) ... 40 mg
(24% gingko flavonglycosides, 6% terpene lactones)
Other ingredients:
vegetable cellulose capsule, cellulose, rice bran extract, maltodextrin, silica.
Warnings:
Use only as directed. Keep out of the reach of children. Keep your licensed healthcare practitioner informed when using this product, especially if pregnant or nursing.