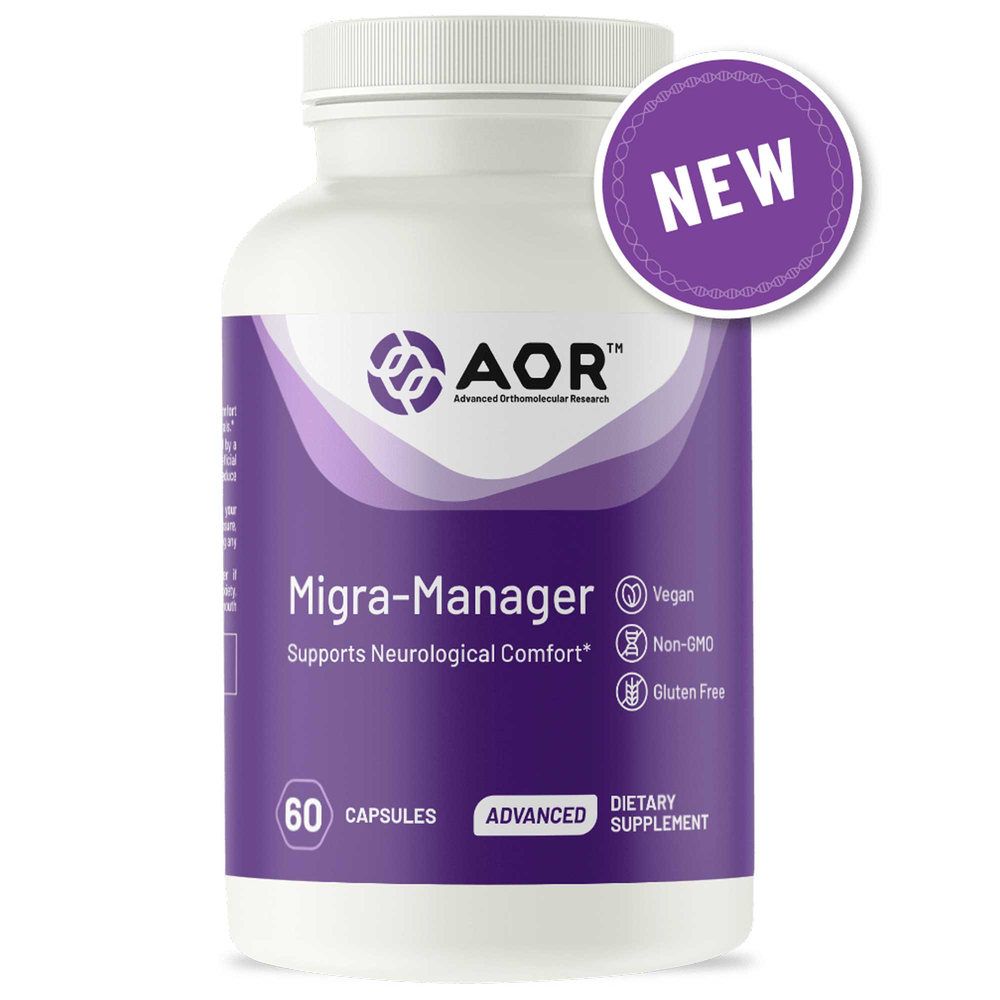 SKU: AOR845-AOR08418
Supports neurological comfort*

• Helps to reduce cranial discomfort*

• Promotes a healthy inflammatory response in the brain*

• Reduces tension in the head and neck muscles*



Suggested Use:
Take two capsules, one to two times a day with food, or as directed by a health care practitioner. For cognitive health: take two capsules, two times a day. Use for a minimum of four to six weeks to see beneficial effects. Consult a health care practitioner for use beyond four months. Reduce the dosage gradually if treatment is to be paused or discontinued.

Serving Size: Two Capsules

Amount Per Serving
Riboflavin ... 15 mg
Magnesium ... 100 mg
(magnesium citrate)
Rosemarinus officinalis extract ... 150 mg
Tanacetum parthenium ... 50 mg
(feverfew extract)
Vinpocetine ...15 mg

Other ingredients: Microcrystaline cellulose, ascorbyl palmitate and tapioca flour

Capsule: hypromellose


Warning: Do not use if you're pregnant, breastfeeding, consult your physician before use if have medical condition (eg. high blood pressure, cardiac arrythmia, dementia, if you have suffered a stroke) or are taking any medication (blood thinners). Keep out of reach of children. Discontinue use and consult a healthcare practitioner if hypersensitivity, such as allergy occurs, or if you experience anxiety, gastrointestinal discomfort, dizziness or headaches, diarrhea, sore mouth and mouth ulcers.

It looks like there are no similar
products available