G-Milk Thistle Tincture
Seroyal/Genestra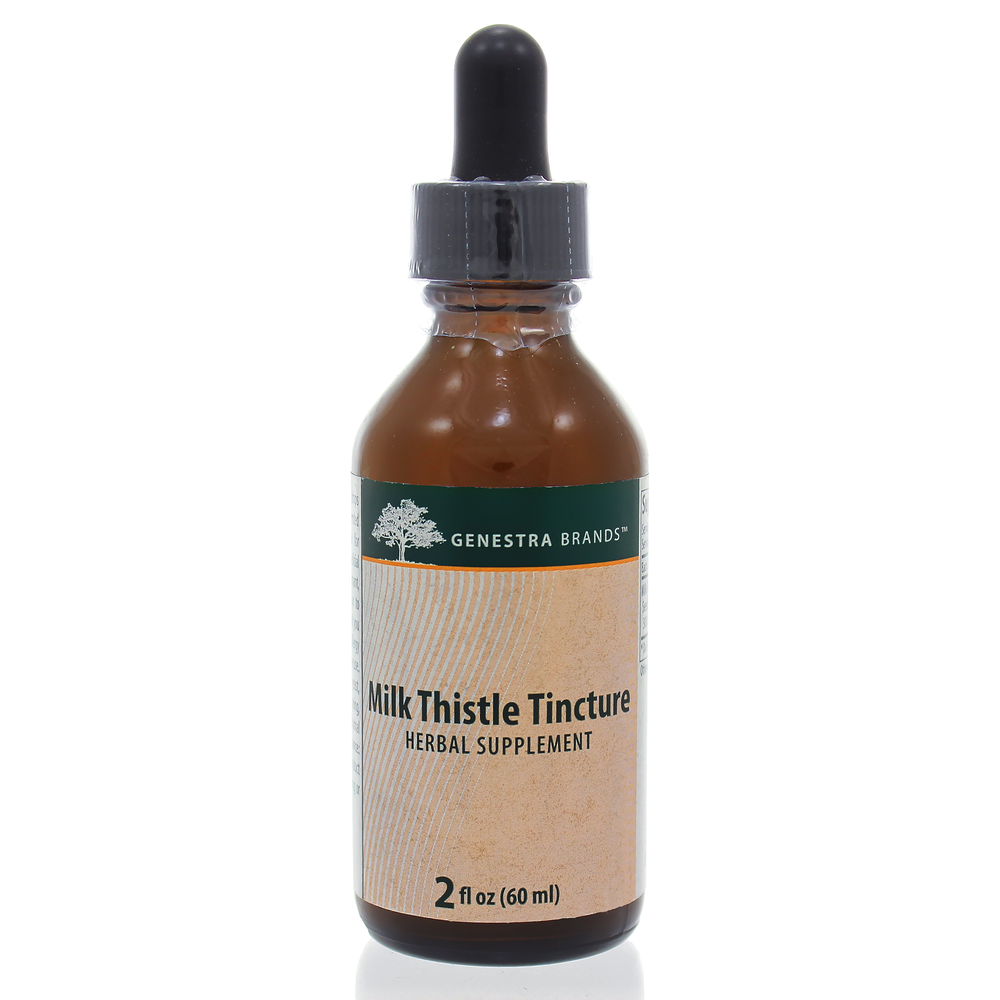 SKU: GN-11689
Milk thistle seed extract
• 1, 000 mg Dried Equivalent per 1 ml (20 drops)
Ideal for vegans
• Convenient liquid format increase patient compliance
Milk Thistle Tincture provides a high quality seed extract in liquid traditionally used in Herbal Medicine as hepatoprotectant/liver protectant. Used in Herbal medicine to help support liver function and to help relieve digestive disturbances/dyspepsia
Take 20 drops (1 ml) three times daily or as recommended by your healthcare practitioner. Use for a minimum of three weeks to see beneficial effects.
Serving Size: 20 Drops (1 ml)
Amount Per Serving
Milk Thistle Seed Extract ... 1ml
(Silybum marianum)(1:3) 300 mg Dried Equivalent
Other Ingredients: Purified water, ethanol (grain)
Guaranteed to contain no added starch, yeast, soy, sodium, sugar, artificial coloring or flavoring, antimicrobial preservatives, dairy or animal products. Ideal for vegans.
If you are pregnant, consult your healthcare practitioner prior to use. If symptoms persist or worsen, consult you healthcare practitioner. Hypersensitivity/allergy is known to occur, in which case, discontinue use.
Safety-sealed for your protection and for product freshness. Do not use if outer seal is missing or broken. Store in a cool, dry place.