Min-Tran®
Standard Process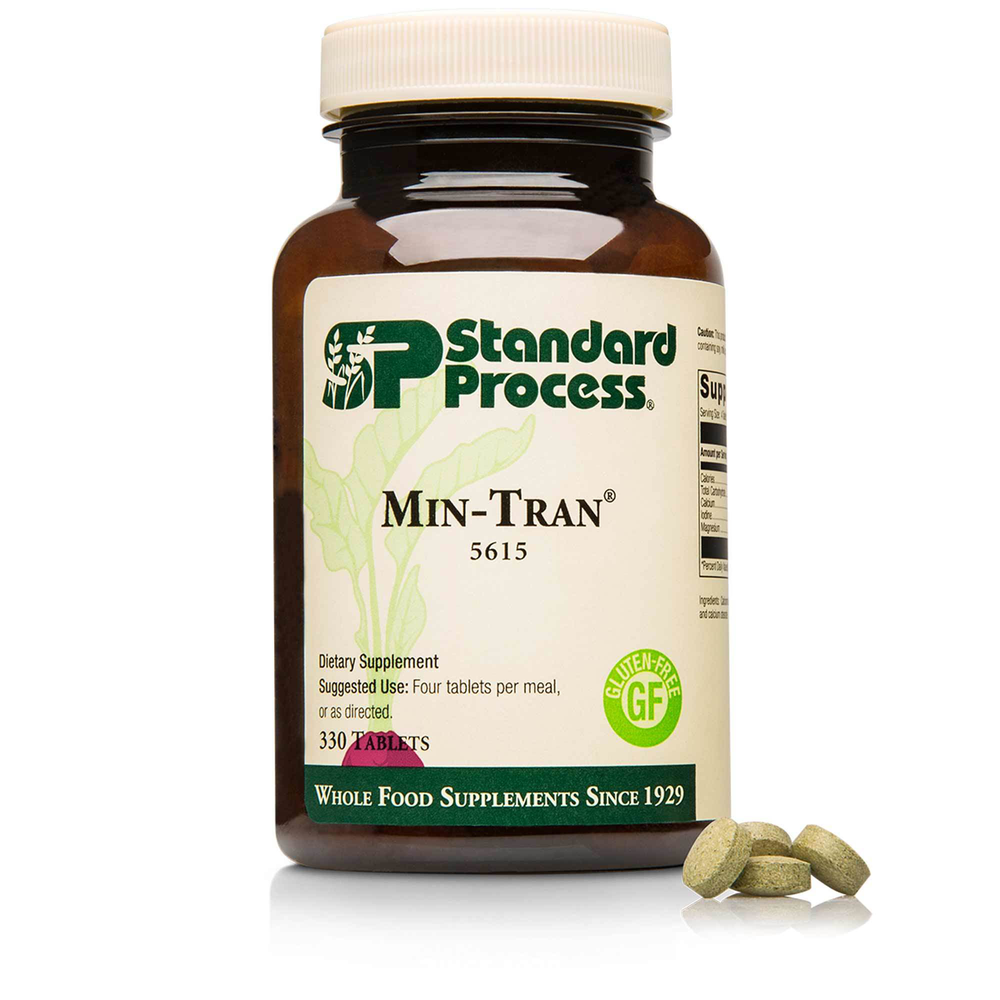 SKU: STP-5615
Min-Tran is a vegetarian product that contains mineral complexes to support emotional balance.*
Supports a healthy nervous system
Mild calmative that helps maintain emotional balance
Helps ease the effects of temporary stress
Supports the actions of neurotransmitters that regulate mood*
Excellent source of iodine*
Take four tablets per meal, or as directed.
Serving Size:
4 Tablets
Amount Per ServingTotal Carbohydrate
... <1g
Calcium
... 120mg
Iodine
... 200mcg
Magnesium
... 20mg
Ingredients:
Calcium lactate, kelp, magnesium citrate, organic alfalfa (aerial parts), and calcium stearate.
Caution:
This product is processed in a facility that manufactures other products containing soy, milk, egg, wheat, peanut, tree nuts, fish, and shellfish.
It looks like there are no similar
products available