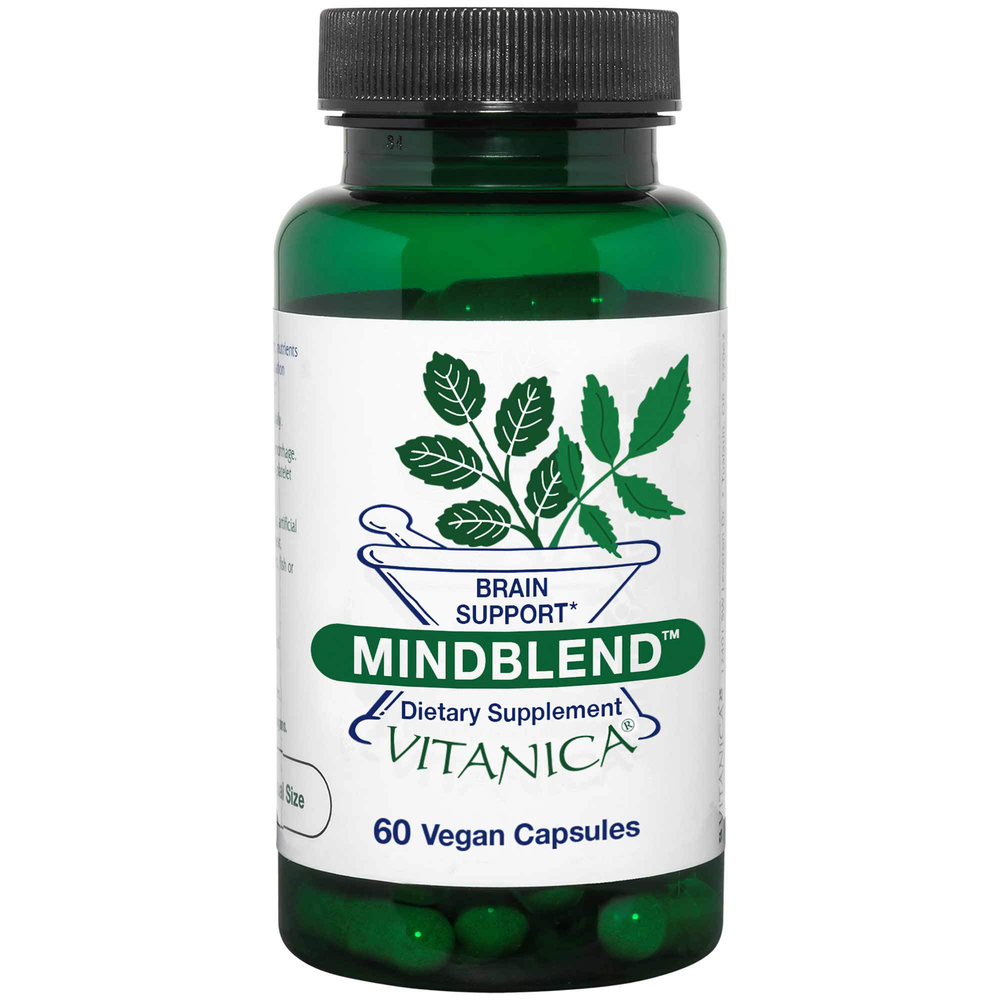 SKU: VTC-01165
Based on the most up-to date research in support of healthy mental function and cognition, this formula of nutrients and botanicals reflects Dr. Hudson's thorough and thoughtful research.
Featured Ingredients:
Research indicates the positive cellular antioxidant support from Vitamin C

& Vitamin E, especially in the brain

Phosphatidylserine supports brain cell membrane integrity; Methylated

Folic acid and Vitamin B12 support phosphatidylserine production; Choline

is an essential nutrient and promotes brain and nervous system function

Cellular and circulatory herbal support: Ginkgo biloba, Ginseng root and

Gotu kola herb

Rhodiola offers central nervous system support and has traditional use and

positive research supporting cognition, memory and attention span

Bacopa is a traditionally used Ayurvedic plant used in support of memory

and mental cognition. It is thought to have antioxidant support and

adaptogenic support for the central nervous system
Suggested Use:
Take 2 capsules, up to twice daily.
Serving Size: 2 Capsules
Amount Per Serving
Vitamin A … 1500mcg
(as natural mixed carotenoids)
Vitamin C ...150mg
(as calcium ascorbate, buffered)
Vitamin E ...67IU
(as d-alpha tocopheryl succinate)
Folate ... 170mcg DFE
(as L-5 Methylfolate)
Vitamin B12 ... 250mcg
(as methylcobalamin)
Choline … 40mg
Bacopa herb extract … 150mg†
(Bacona monnieri)
Phosphatidylserine … 110mg†
Lemon Balm leaf … 100mg†
(Melissa officinalis)
Rhodiola root extract ... 100mg†
(Rhodiola rosea)
Ginkgo leaf extract ... 40mg†
(Ginkgo biloba) (4:1)
Ginseng root extract ... 40mg
(Panax ginseng)
Gotu kola herb extract ... 40mg
(Centella asiatica) (4:1)


Other Ingredients: Vegan Capsule (HPMC, water), calcium laurate, silica.
Contains Soy
Suitable for Vegetarians and Vegans.
Warnings: Not recommended if have a history of brain hemorrhage. Avoid if taking coumadin or anti-coagulant/anti-platelet agents, or if pregnant or nursing.
Keep in a cool, dry place out of reach of children.
If you are pregnant or nursing a baby seek the advice of your health care practitioner before using this product.