Minor Bupleurum Liquid
Kan Herb Company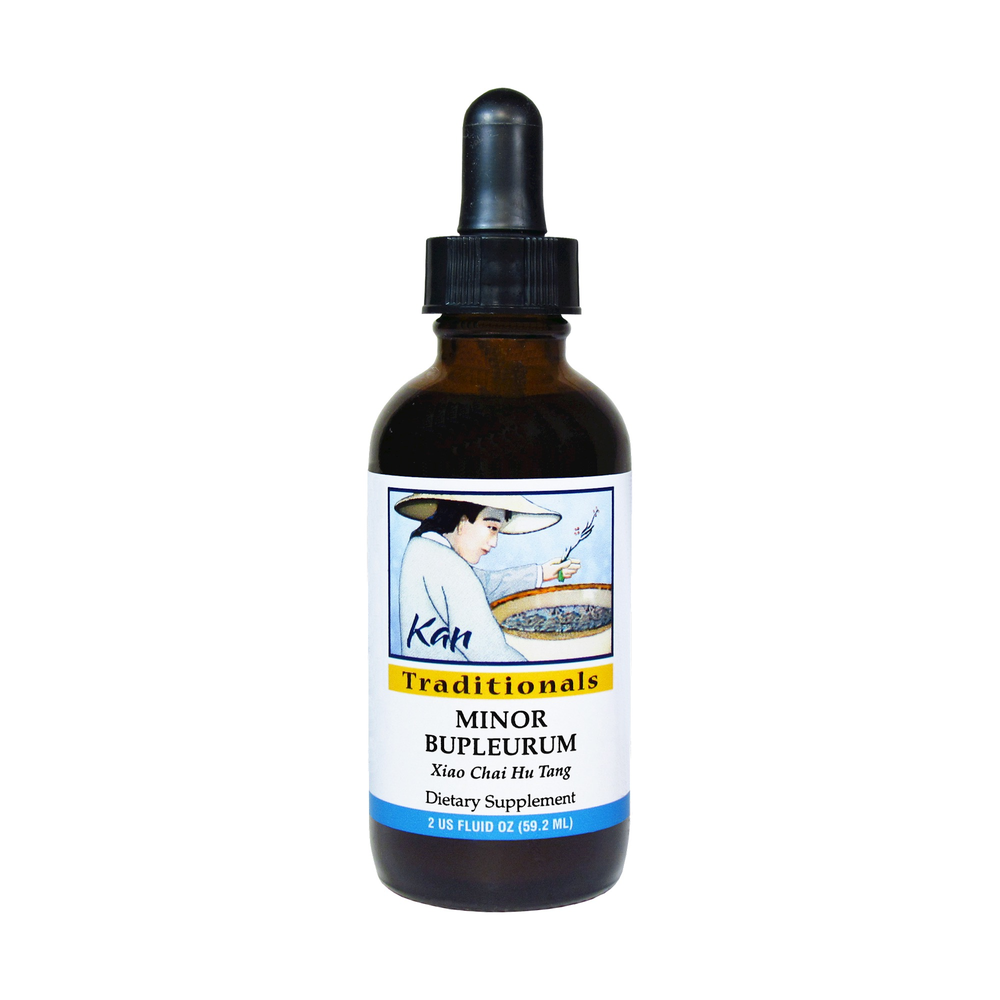 SKU: KA3T-MBU25
Minor Bupleurum 1oz is available by Kan Herb Company.
Traditionals
XIAO CHAI HU TANG
Dietary Supplement
1 US FL OZ (29.6 ML)
More Info:
STANDARD FORMULA ORIGINALLY NAMED
Xiao Chai Hu Tang
Only the finest hand-selected Chinese herbs are used. Rigorous manufacturing standards are applied at each stage of production.
Recommended Adult Dosage
10-20 Drops, 2-3 times daily
Bupleurum root, Chinese skullcap root, Treated pinellia rhizome, Chinese licorice root, Red jujube fruit, White Asian ginseng root, Dried ginger rhizome, White Asian ginseng tail.
Chai hu, Huang qin, Fa ban xia, Gan cao, Hong zao, Ji lin bai ren shen, Gan jiang, Ji lin bai ren shen (tail).
Water 55% to 65% by volume.
Alcohol 18% to 22% by volume.
To evaporate alcohol, place drops in hot water.
Shake well before every use.
Use only as directed by your health care professional and seek their advice if pregnant or nursing.
Keep out of reach of children.
Keep tightly capped, and out of direct sunlight.
Store at room temperature.