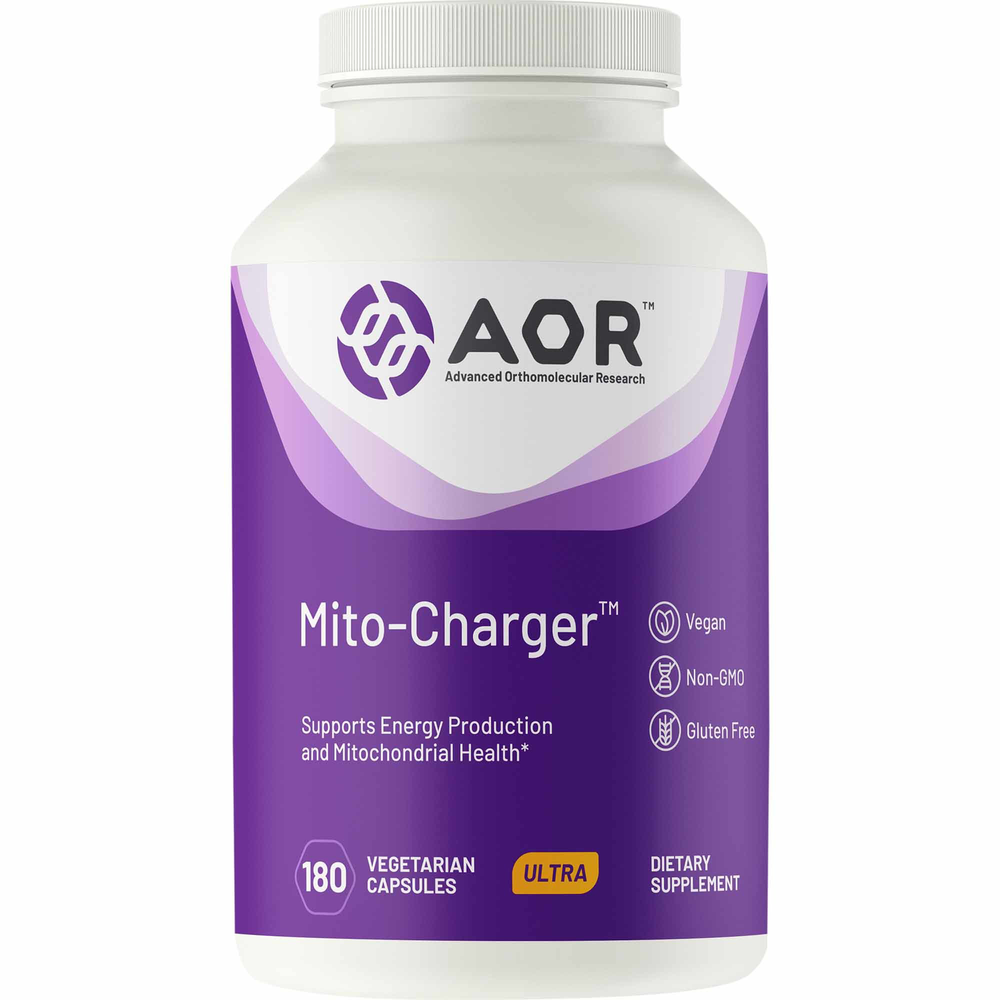 SKU: AOR845-AOR08171
Mito Charger is a superior formula based on the most extensive research available. It includes ingredients like co-enzyme Q10, oxaloacetic acid and D-uridine, which are involved in various cellular pathways.*
Take 6 capsules daily with food, or as directed by a qualified health care professional.



Serving Size: 6 Capsules

Amount Per Serving
R(+)-Lipoic Acid ... 150mg
(sodium salt)
Co-Enzyme Q10 ... 100mg
Rhodiola rosea ... 150mg
(min 3% rosavins, 1% salidroside)
Benfotiamine ... 150mg
Oxaloacetic Acid ... 100mg
(Benagene)
D-Uridine ... 50mg
Gymnema sylvestre extract ... 100mg
Acetyl-L-Carnitine ... 1500mg

Other Ingredients: Ascorbyl palmitate, microcrystalline cellulose, silicon dioxide, sodium stearyl fumarate. Capsule: hypromellose.

Does not contain: Wheat, gluten, corn, nuts, peanuts, soy, dairy, eggs, fish, shellfish or any animal byproduct.
Cautions: Do not use if pregnant or breastfeeding.