Mitochondrial Restore
Neurobiologix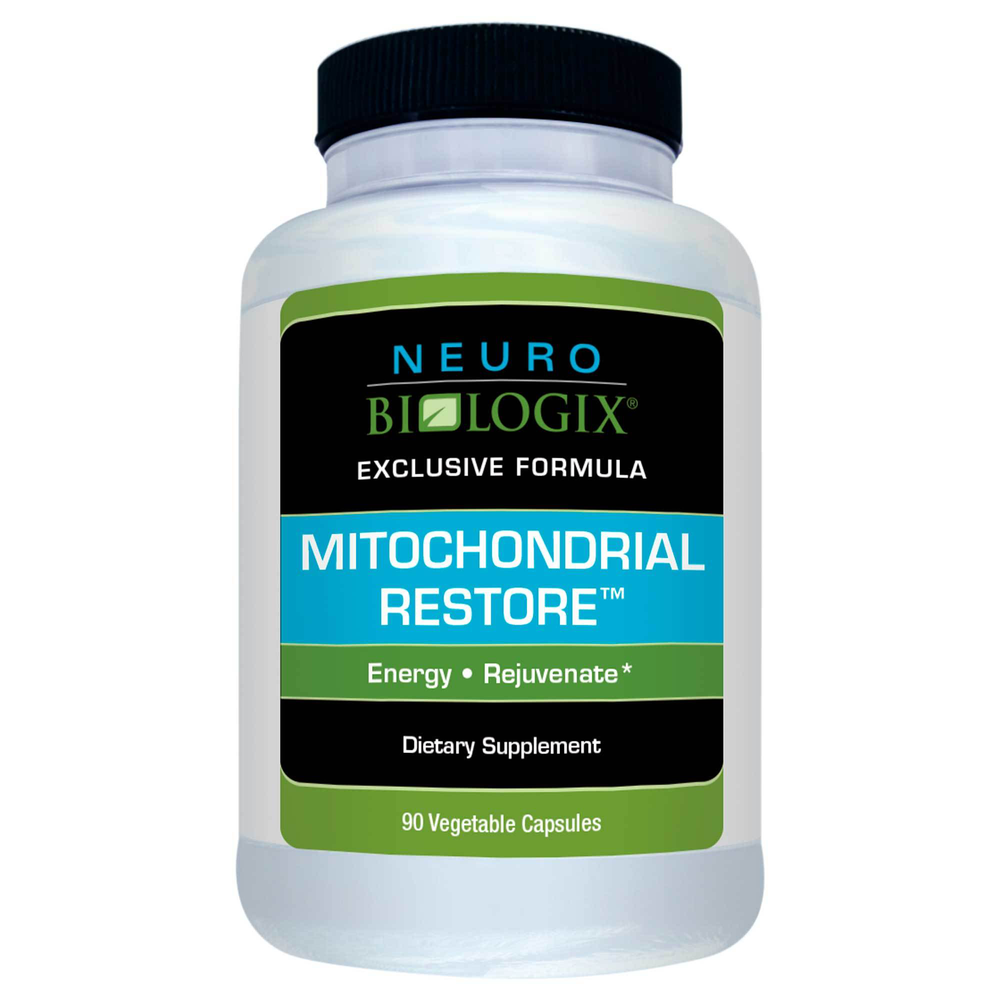 SKU: NEU866-13
This formula is recommended to help naturally reverse and restore the decline of mitochondrial function associated with methylation deficiencies and immune and nervous system weakness.*
Mitochondrial Restore can help with these issues typically found in patients with acquired mitochondrial weakness:
Neurological Instability*
Growth Delay*
Fatigue*
Delayed Healing*
Poor Muscle Tone/Weakness*
Developmental Issues*
Immune Weakness*
Difficulty with sudden changes in temperature*
NOW CONTAINS L-Citrulline & L-Ornithine
L-Citrulline has been shown to support memory issues, fatigue, muscle weakness and maintain blood sugar levels. It has been commonly used to increase energy levels and help with chronic fatigue.*
L-Ornithine has been shown in research studies to help boost the body's immune reaction to bacteria and viral activity. There is some evidence that L-Ornithine may be beneficial for recovery from illness and improved athletic performance, particularly body composition and strength.*
Suggested Use:
Take 3 capsules once per day or as directed by your healthcare practitioner.
Serving Size:
3 capsules
Amount Per ServingBiotin
... 200mcg
Zinc
... 35mg
(TRAACS® zinc glycinate chelate)
Acetyl L-Carnitine
... 300mg
L-Ornithine
... 300mg
Alpha Lipoic Acid
... 200mg
NAC
... 200mg
(n-acetyl cysteine)
Quercetin
... 200mg
Arginine alpha-ketoglutarate
... 100mg
(AAKG)
L-Citrulline
... 100mg
L-Methionine
... 100mg
Resveratrol
... 75mg
(Polygonum knotweed, 50% resveratrol)
Turmeric Extract
... 50mg
(95% curcuminoids)
Coenzyme Q10
... 45mg
Other Ingredients:
Hydroxypropyl methylcellulose (vegetable capsule), natural orange flavor, bamboo silica, microcrystalline cellulose, Stevia (SWETA 80%, Stevia rebaudiana bertoni, leaf) extract.
Does Not Contain:
Milk, eggs, fish, shellfish, tree nuts, peanuts, wheat, soy.
TRAACS® is a registered trademark of Albion Laboratories, Inc.