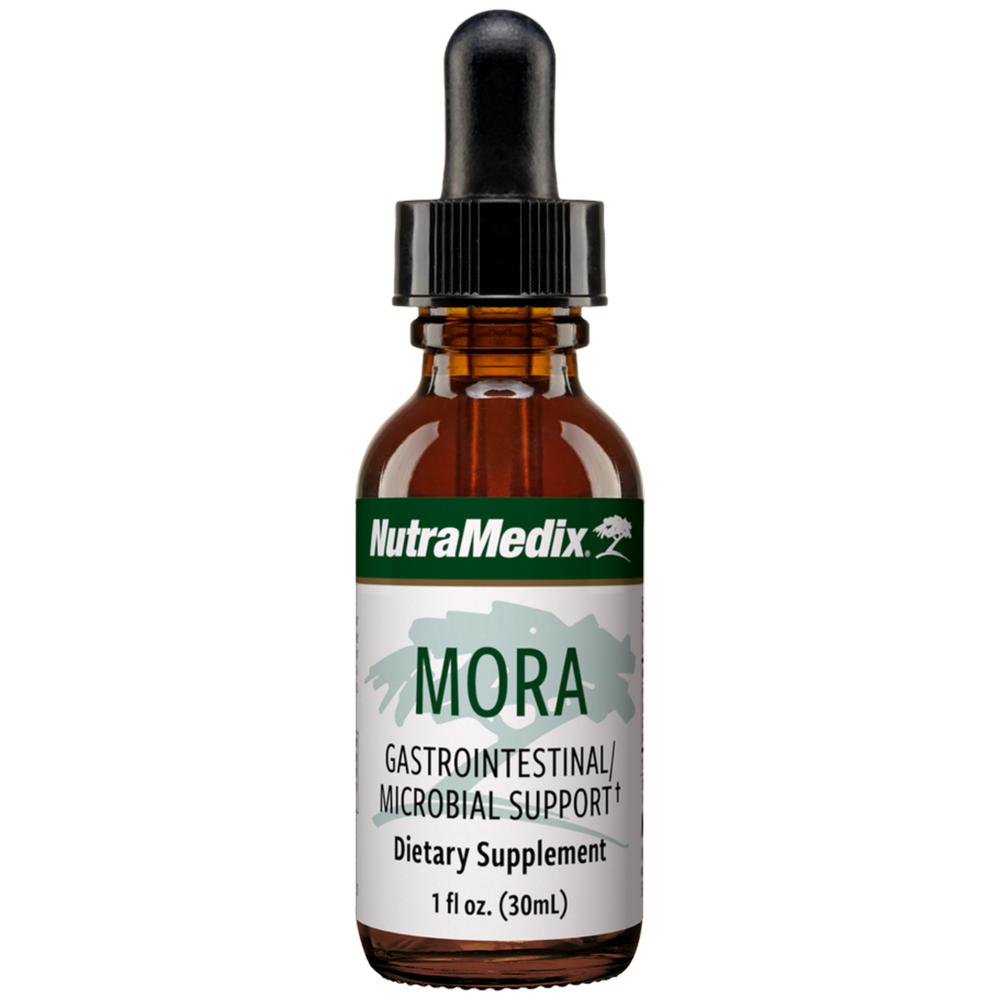 SKU: NU5-5588
Mora
Microbial Defense - A powerful proprietary blend of Blackberry, Capirona, and Yarrow, which may have microbial defense properties.
Supplement Facts
Serving Size: 30 Drops
Amount Per Serving
Proprietary Blend
Yarrow flower extract,
Calycophyllum spruceanum bark extract, Blackberry leaf extract

1.5mL*
Other Ingredients
mineral water, ethanol (20-24%)
Suggested Use
Shake well before each use. Put 1 to 30 drops in 4 oz. of water and wait one minute before drinking. Start with 1 drop twice daily (30 min. before meals) increasing slowly up to 30 drops twice daily or as directed by your physician. Do not use if pregnant or nursing. Stop use if adverse reactions develop.
Storage
Keep tightly closed in a dry place at room temperature. (59-86°F or 15-30°C)
Cautions and Warnings
KEEP OUT OF REACH OF CHILDREN
*These statements have not been evaluated by the Food & Drug Administration. These products are not intended to diagnose, treat, cure or prevent any disease.